Rotary Tables manufactured in the UK by Spaceguard
The rotary accumulation tables are normally positioned at the end of a process line to give additional packing time as required. Spaceguard manufacture some of the best value rotary tables in the UK, this proven product can be found in use within the supply chain of the major supermarket packhouses. The main structure of the rotary table is manufactured from grade 304 stainless steel and the top from food grade nylon. (stainless steel, Grassed or dished tops are also available) Heights are to suit your requirements. If you require special cutouts and guides please contact our sales team.
These tables are ideal for end of line packing to increase packers time. Ideal for use within the food industry or within pack houses. From a single packing table for full assembly cell layouts, our assembly bench and automation products are reliable, ascetically pleasing and designed to be reliable, maintenance free and cost effective.
For all enquiries please contact our sales team
Phone: 01482 363445
Email: sales@spaceguard.co.uk
Buy rotary packing tables online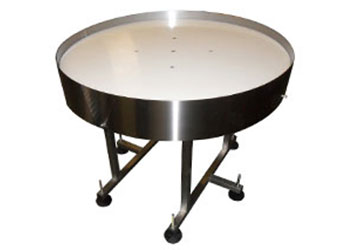 Specifications
Table Top Material: Food Grade Nylon with option for stainless steel or dished
Frame Material: Stainless Steel
Guide Material: Stainless Steel
Leg Material: Stainless Steel
Table Finish: 2b
Table Height: 850mm (+/-50mm) - Other heights available if required
Rotary Table Loading: 100kg
Support Detail: Welded Stainless steel section
Drive Detail: Geared Motor
Input Voltage: 3ph 240/400v 50Hz
bespoke Options include: product sweeper arm & Product un scrambler
Rotary Table used within Pack houses
Below shows a previous installation we have completed with our modular conveyor transporting packs of tomatoes over to our standard rotary table.
Spaceguard Rotary Table Range
Associated products supplied by Spaceguard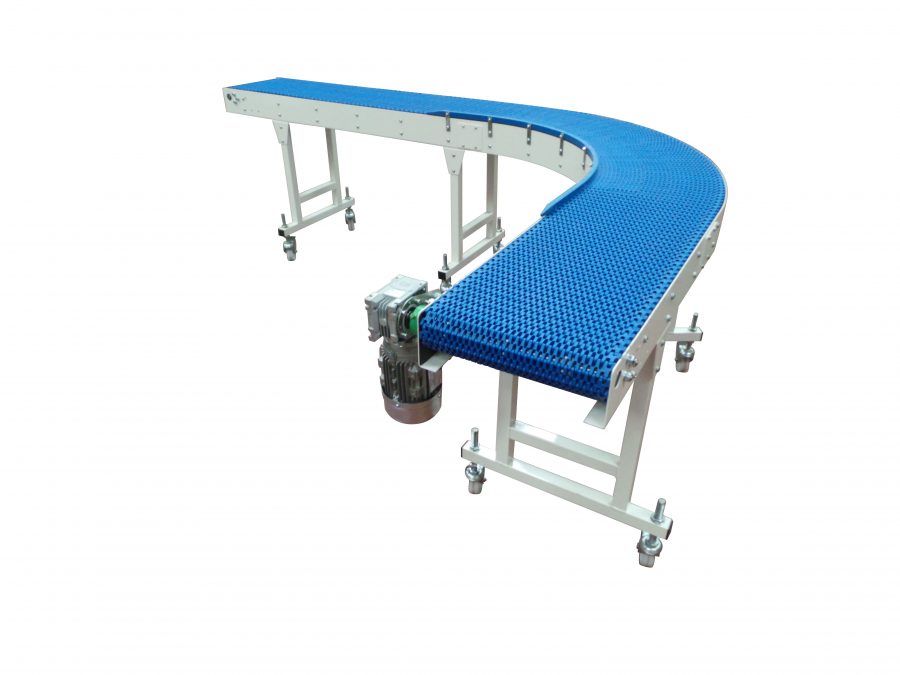 Modular and slat conveyors
Complimenting the rotary table range Spaceguard supply a wide range of modular and slat belt conveyors, All manufactured from stainless steel or durable powder coated mild steel, suitable for direct or packed food use. These reliable low maintenance conveyors, come with food grade belts and are easy to clean.
Belt conveyors
Spaceguard supply PU and PVC flat belt conveyors. Manufactured with frames manufactured from stainless steel or durable power coated mild steel, using a drum motor drive. This proven universal conveyor is fitted with FDA approved conveyor belts for direct food applications. Also available with a quick release belt.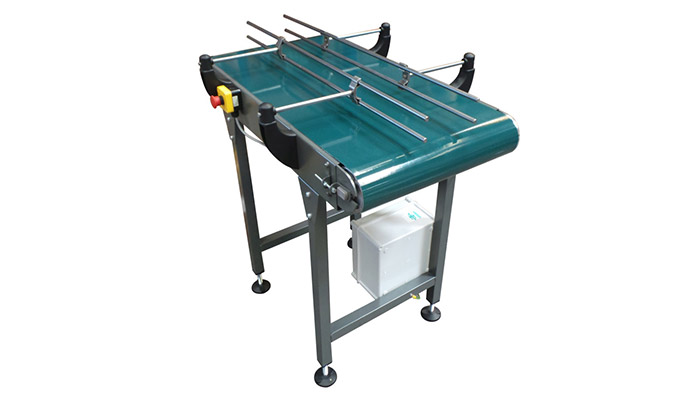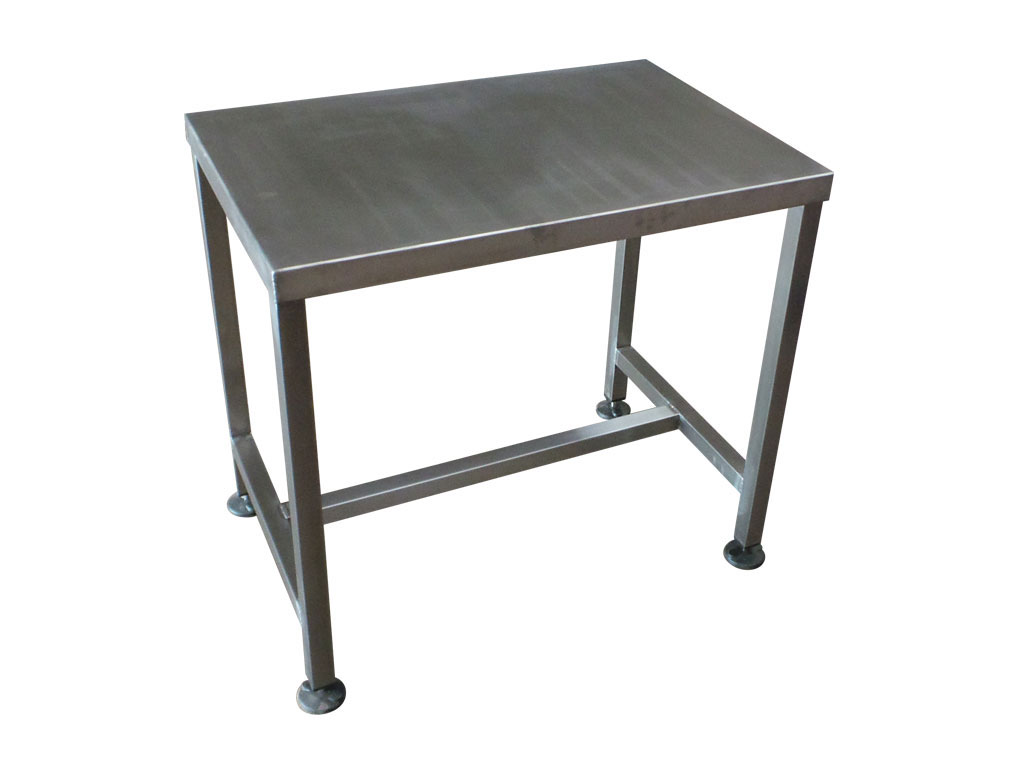 Stainless steel tables and shelving
Along with rotary packing tables and automation equipment Spaceguard manufacture standard and bespoke stainless steel worktables and shelving. Manufactured to your specifications from our Hull based fasctory, with options for additional shelving and storage or Electrical and IT workstations.
Spaceguard are an ideal partner to manufacture robust fully assembled ready for work packing benches and stations to your specifications. Including product automation products such as belt and roller conveyors, all from our UK based manufacturing site.