We are a UK manufacturer of bespoke packing benches with over 10 years of trading and over 30 years of experience in engineering manufacturing from our Hull based factory.
We are able to take your ideas from concept to completion providing your business with fully welded, fully assembled and ready for work durable packing benches.
For packing conveyor use we also manufacture reliable conveyor systems to suit your requirements.
For all enquiries please contact us
Phone: 01482 363445
Email: sales@spaceguard.co.uk
Need Help? Contact us
Experienced UK Manufacturer
All products delivered fully assembled & ready to use
Wide range of options & accessories
Helpful sales & support teams
Bespoke Packing Bench Design & Manufacture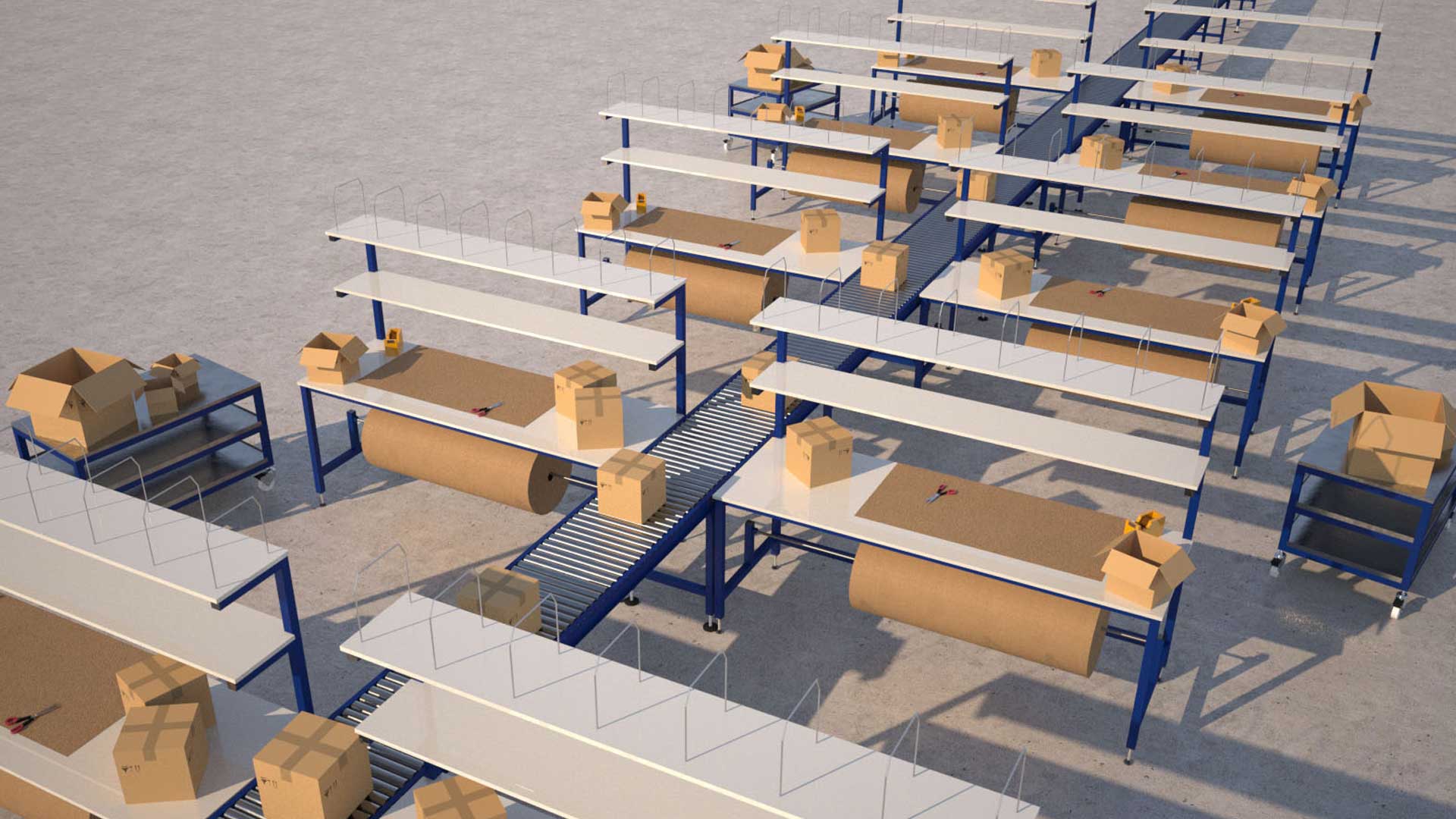 We are a UK based workplace equipment manufacturer
We work with our customers to provide robust, reliable, and ready to work packing benches and equipment to improve productivity and operator ergonomics.
Both our standard and bespoke work benches are manufactured to the highest quality in our East Yorkshire based factory.
Whilst we have a small selection of standard products available to buy online, we design and produce a large variety of custom, bespoke, and made to measure equipment that is fully customisable to suit your requirements.
We manufacture conveyor packing benches
Working with our customers. we manufacture full packing lines including conveyors to receive or to take products away from the packer.
These systems are designed to improve productivity and workflow.
To find out more about your conveyor options visit our Spaceguard site and see the conveyors page.
Food & drinks benches and equipment
We have a proven track record in supplying food grade packing tables and automation systems, from simple workstations, to fully integrated benches complete with conveyors.
We also manufacture food packing equipment such as rotary tables, slat conveyors, meat processing stations, and drying conveyors.
Ball table packing workstations
Ball tables are often used within packing lines to ease the movement of products.
These are especially useful in assembly, production, and manufacturing industries.
We manufacture and deliver ball table packing workstations that are configured to suit your products or your packing process.
From sketches to 3D Designs
We bring your unique ideas to life prior to manufacture ensuring you get the packing station that suits your needs
Worktop Material Options
Get the right worktop material for your workbench or packing station
Worktop options include:

- MDF
- Mild Steel
- Stainless Steel
- Laminate
- Linoleum
See Full List
Electrical & IT Options
See how we can integrate electrical sockets and IT options to enhance your packing bench
Electrical and IT options include:

- Monitor Mounts
- Keyboard Trays
- Electrical Sockets
- Data Sockets
- Weigh Scales
See Full List
Packing Bench Options
See a list of all available packing table options
Our options & accessories include:

- Roll Holders
- Dividers
- Louvre Panels
- Cupboards & Drawers
- Lighting
See Full List
These packing benches were manufactured for our customers
Contact Us For A Free Quotation
You might also be interested in...