We have wealth of experience in delivering workstations that incorporate stand-alone and personal work lighting solutions.
A wide range of ailments can be accredited to poor workstation lighting including headaches, backaches and eyestrain. The body compensates by adopting poor ergonomic postures in order to complete the task at hand. This can lead to long term health problems for you and your staff.
The general factory or workplace lighting often is not enough to light process areas, therefore additional lighting solutions need to be added tailored to the task at hand.. Our workstation lighting is designed to help reduce these unwanted ailments with an added benefit of increased productivity normally giving a quick payback on investment.
Need Help? Contact us
Experienced UK Manufacturer
All products delivered fully assembled & ready to use
Wide range of options & accessories
Helpful sales & support teams
Types of Workstation Lighting available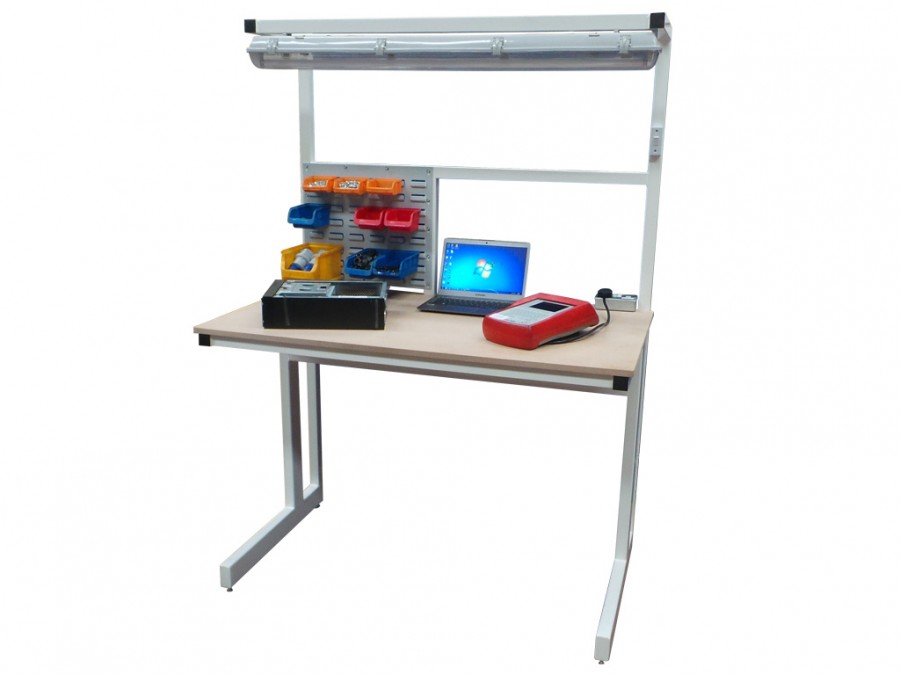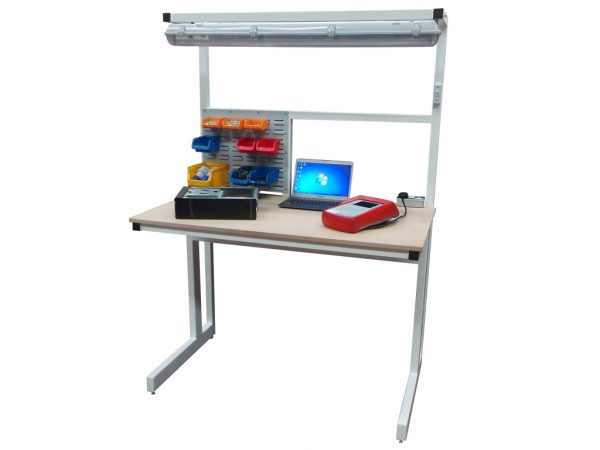 Workstation Lighting Rails
We manufacture light rails that can be built into the frame of your workstations
A well-designed workstation with correct lighting for the application is an important factor in producing a lean, efficient workstation.
We manufacture a wide range of standard and bespoke workstations with integral lighting rails.
| | |
| --- | --- |
| Frame Material | Fully welded mild steel |
| Frame Finish | Powder Coat Paint |
| Light Details | LED light with UK plug and light switch |
| Assembly Details | Fully assembled & ready for use |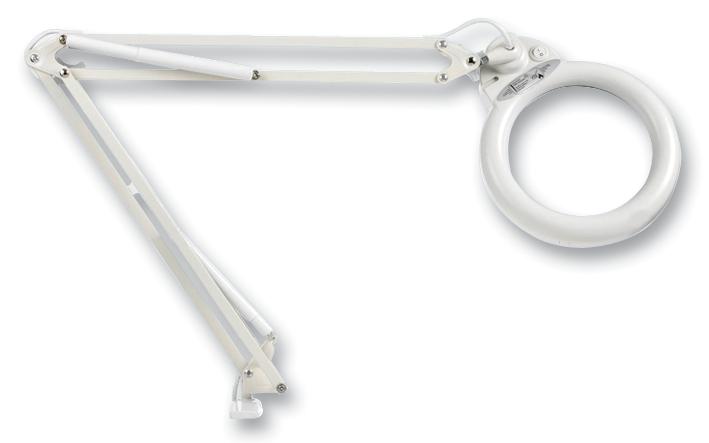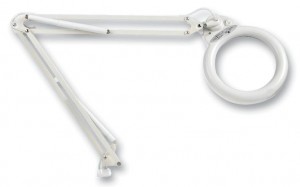 Personal Task Lights
A personal task light is an important factor in achieving good working environments.
These ergonomically designed adjustable surface mounted lights distribute light across the working area, preventing glare and reflection, whilst not causing interference to colleagues.
The focused light highlights the work area or workplace allowing your eyes to work in a more comfortable, constant light.
These units are also available with a magnifying function for more intricate applications including electronic industries.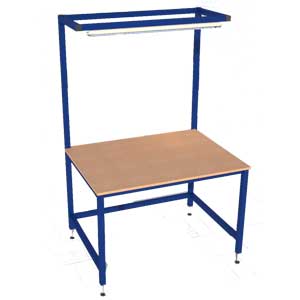 Retro-fitted Lighting Rails
We can manufacture workstation lighting solutions to fit or mount to existing process equipment or workbenches.
These are fabricated to suit your needs and delivered to your site fully wired and tested.
| | |
| --- | --- |
| Frame Material | Fully welded mild steel |
| Frame Finish | Powder Coat Paint |
| Light Details | LED light with UK plug and light switch |
| Assembly Details | Fully assembled & ready for use |
Contact Us For A Free Quotation