Time wasted searching for tools and equipment is a large problem for many operators and organisations
We manufacture peg and tool shadow boards which are an ideal method to ensure parts, tools and equipment are replaced.
Our high-quality shadow boards and pegboards are made of PVC, painted mild steel, or stainless steel for food industry applications. These easy to use tool shadow boards add a great visual aid for tool board organization.
They are available as bench-mounted, freestanding, or wall mountable in a wide variety of colours.
We can create shadows to your exact specification, please let us know your requirements.
Need Help? Contact us
Experienced UK Manufacturer
All products delivered fully assembled & ready to use
Wide range of options & accessories
Helpful sales & support teams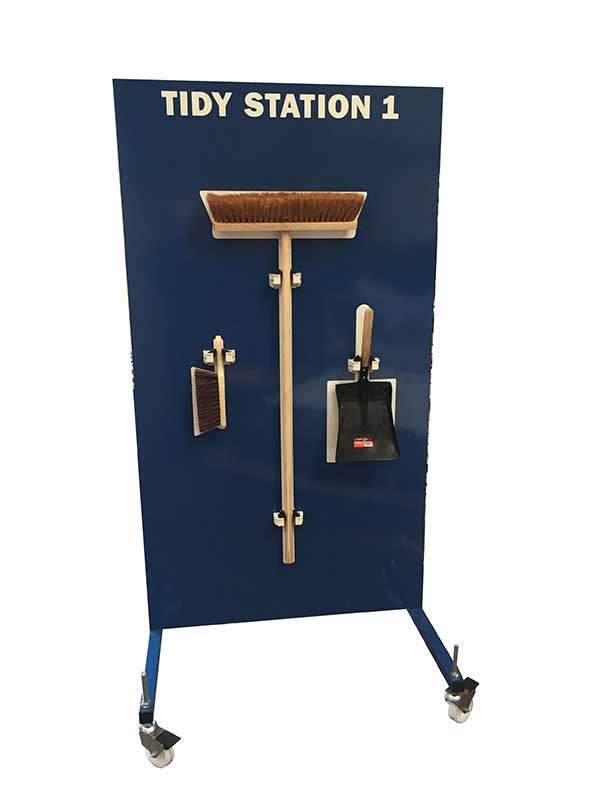 Shadow boards are ideal to keep items tidy and for quickly spotting missing items
We manufacture shadow boards to suit your needs using high-quality equipment clips and vinyl backing.
These are made bespoke to suit your equipment so we do require high-quality photos & dimensions of the items you wish to be placed on your shadow board.
These are popular for use as tidy stations as seen in the photo.
Please contact us if you have any questions.
Contact Us For A Free Quotation