Packing tables, benches and workstations manufactured in the UK.
We manufacture fully welded, powder-coated, and assembled tables ready for immediate use with a range of helpful accessories available. These are available to buy online or made to order.
With a minimum load rating of 300kg, these benches are of robust construction and perfectly suited to demanding environments.
Packing tables are an essential piece of equipment for fast and efficient order packing, receiving, and sorting of returned items. They're commonly found in warehouses, including 3PLs and return centres.
Need Help? Contact us
Experienced UK Manufacturer
All products delivered fully assembled & ready to use
Wide range of options & accessories
Helpful sales & support teams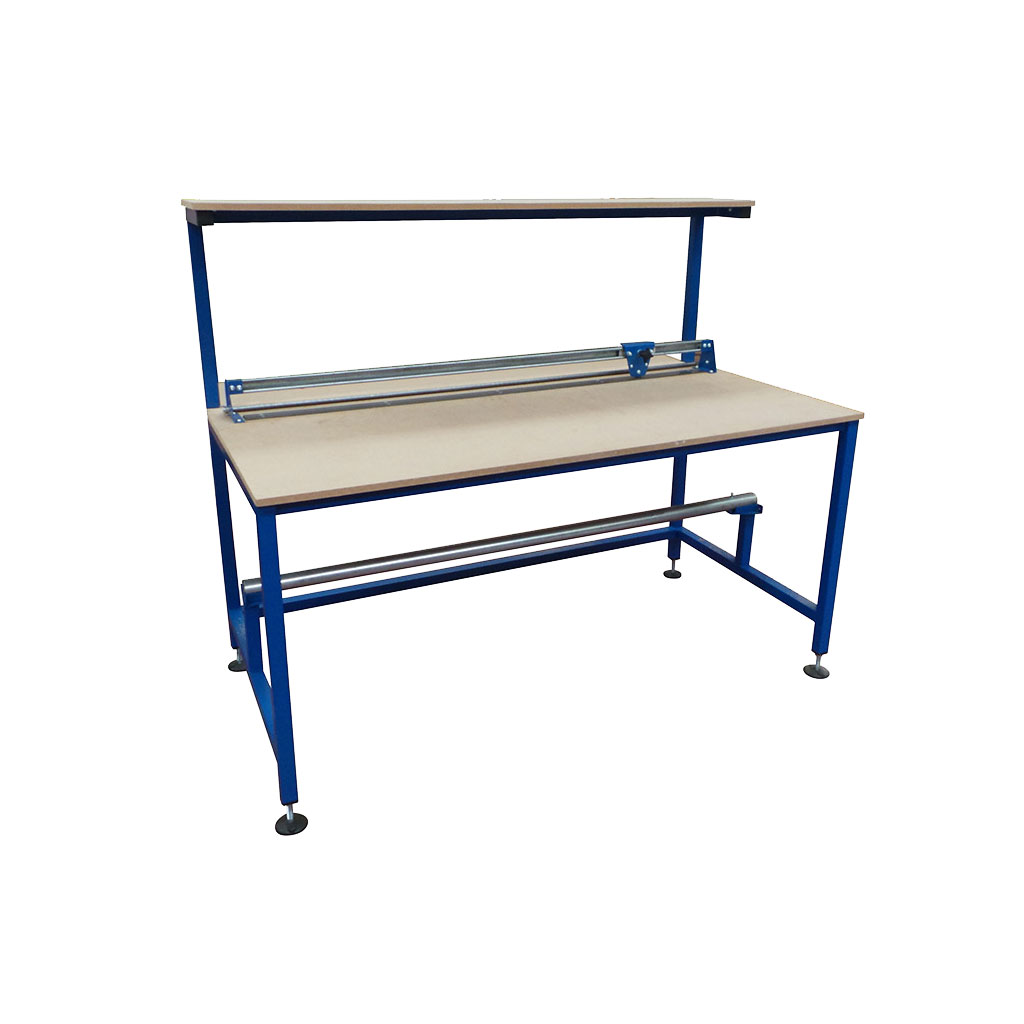 The Easy Cut Packing Bench is available in a range of sizes and comes with a packaging cutter and roll holder
Powder-coated steel frame
MDF worktops as standard with options to upgrade to melamine laminate
The packaging cutter easily cuts bubble wrap, cardboard, and kraft paper
Two versions available - with or without upper shelf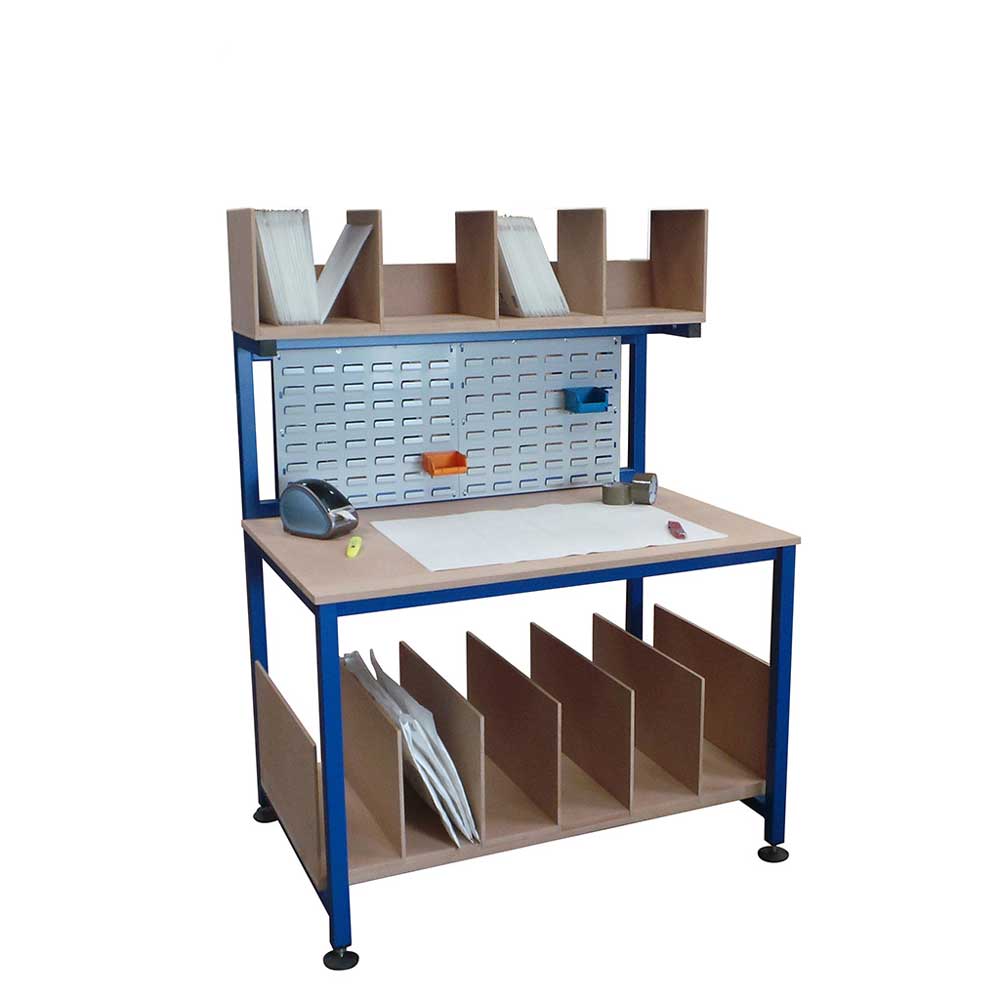 The Packing Station Pro is ideal for small businesses as well as eBay, Amazon and Etsy sellers
Powder-coated steel frame in Blue RAL5010
MDF worktops and shelves with box dividers
Louvre panel for small parts storage
Adjustable feet (+/-50mm) for levelling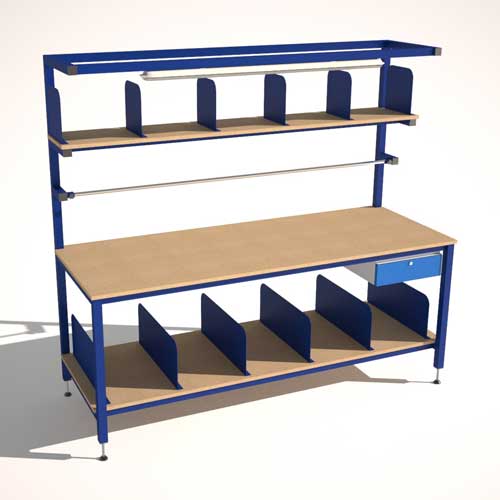 Customisable packing stations that are made to suit your needs
Powder-coated steel frame in your choice of colour
Choose from 12 popular sizes
A wide range of add-ons and accessories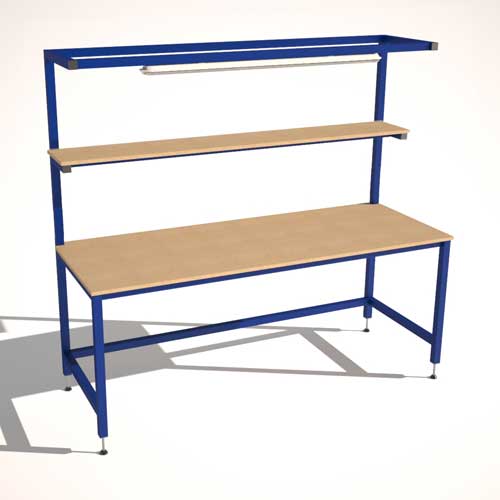 Packing table with upper shelf & lighting rail
Powder-coated steel frame in Blue (RAL5010)
Choose from 12 popular sizes
Handy upper shelf for storage to keep the worktop clear
LED light with light switch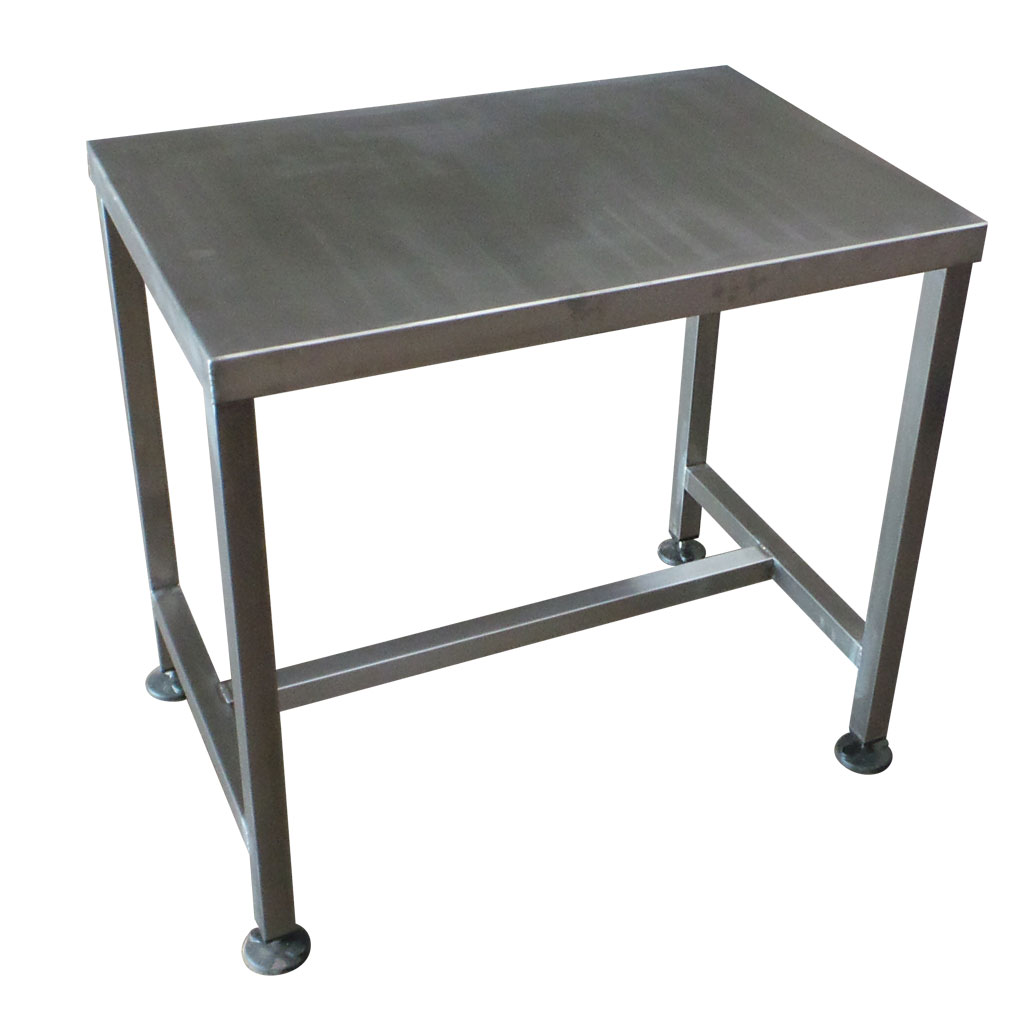 Stainless steel tables are designed to suit specific customer applications and to withstand daily use within even the most arduous industries.
The framework for these stainless steel tables is manufactured from welded 40mm x 40mm stainless steel box section. The worktops can be stainless steel (304), high-density polyethylene or food-grade nylon.
Stainless steel tables are the most common and cost-efficient workspace solution for kitchen food prep areas.  The alloy is resistant to corrosion and bacteria and easily washable, therefore minimizing the risk of cross-contamination.
These premium tables withstand the daily use of the meat and poultry industry including daily wear and tear from bones, blades and heavy carcasses.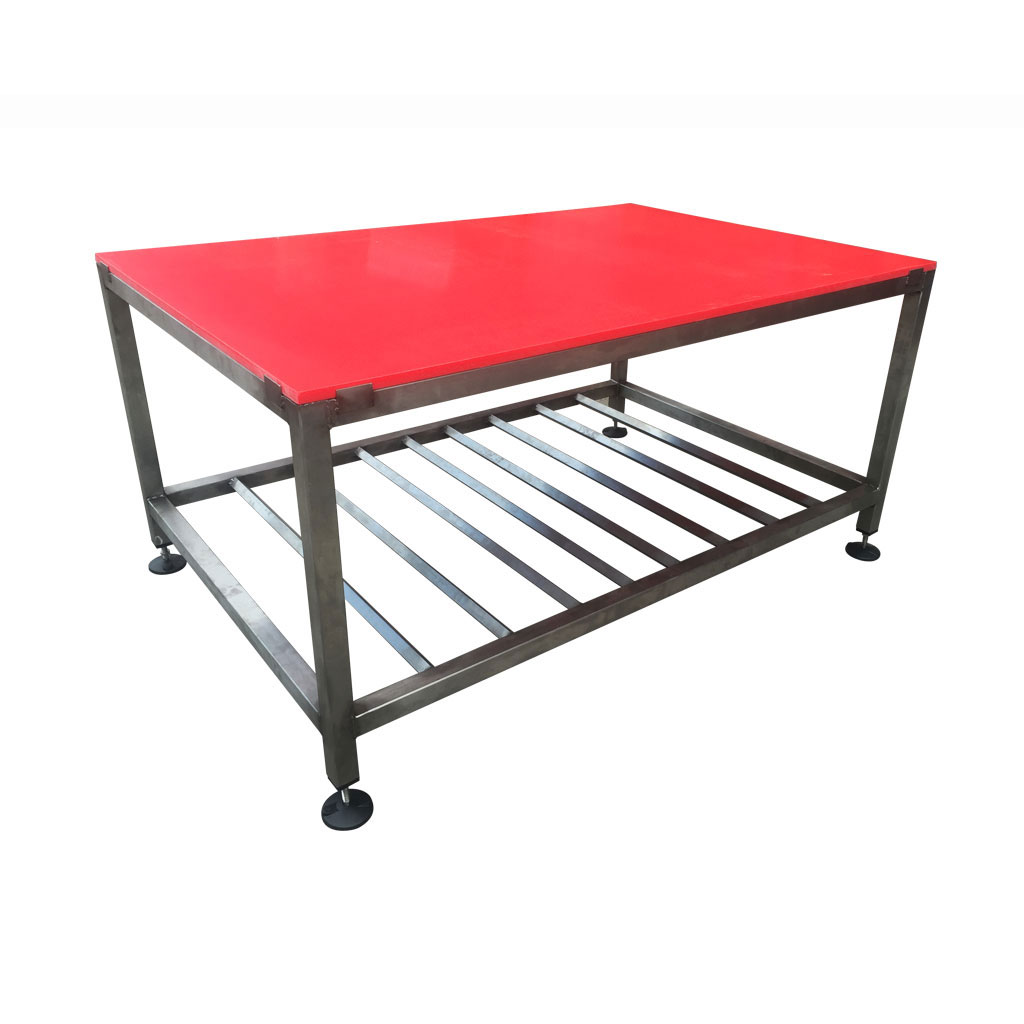 Meat processing tables are designed to suit specific customer applications and to withstand daily use within even the most arduous industries.
These tables are suitable to withstand daily heavy-duty use and washdown, with removable tops where required. Each of these tables includes a lower stainless steel rail shelf. This can be replaced with a solid if preferable.
We can further modify these tables with castors for increased mobility or incorporate cutouts into the worktop for improved drainage either for the cleaning process or waste removal.
Please see the bespoke tables section below.
To order a packing table please contact our helpful sales team.
Each packing bench is made to order to suit your specification, this means there is a lead time of several weeks depending on the size or complexity of your packing table design.
We will require some information to be able to offer you a quotation, if you have answers to the following questions please send those across to us.
What size packing table do you require?
Do you have a preferred worktop material?
Which accessories would you like?
Is there a frame or worktop colour you would like?
Can you provide a sketch/drawing/photo to explain your requirements?
If you are not sure then we have a number of helpful guides and articles to help you decide on what is the right packing table specification to suit your needs.
Please contact sales with your questions, or visit our Spaceguard packing benches page for more examples of what we have manufactured for our customers.
Frequently Asked Questions
Speed up your packing process with fully bespoke Packing Benches
Take a look at the packing table options guide
We manufacture packing benches with a wide range of options and accessories including storage, electrical accessories, and IT integration.
Contact Us For A Free Quotation
You might also be interested in...