Our electronic assembly benches are manufactured in the UK and are proven within a wide range of electronics industry applications.
These applications include circuit board manufacturing, electronic assembly, mobile phone repair, computer assembly, mobile phone antenna assembly, electronics recycling and repair industries
We also manufacture production, assembly and test lines ideal for use within the electronics industry.
Electronic assembly benches can be manufactured to your specific specifications and requirements, They are manufactured from welded steel section with a durable powder-coated finish and ready for immediate use, utilizing the same high-quality materials found in the rest of our packing table and assembly range.
Need Help? Contact us
Experienced UK Manufacturer
All products delivered fully assembled & ready to use
Wide range of options & accessories
Helpful sales & support teams
ESD Assembly Benches
Along with our electrical benches Spaceguard offers ESD products, including mats, Workbench top and earthing accessories, which safeguard your product when working on electronic components and assemblies. We also offer electrical workstations using anti static PVC top or Conductive Nylon for the less critical areas. Spaceguard also manufactures assembly lines for manual assembly of electronic assemblies which include conductive roller or belt conveyors, built into benches, please contact our sales team to discuss your needs.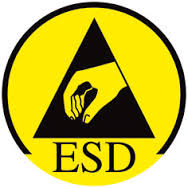 Electrical Test Workbench
The photo shown above is of some electrical testing benches we manufactured for EON for use in application testing.
From our Hull based manufacturing site, we produce a wide range of electrical test bench products. These are designed and manufactured to suit your process and requirements from quotation and concept through to final delivery.
We manufacture robust high-quality products to meet customer specifications within a realistic budget and time scale.
We offer a range of custom options including part and assembly mounting storage - along with pre-wired electrical and data equipment.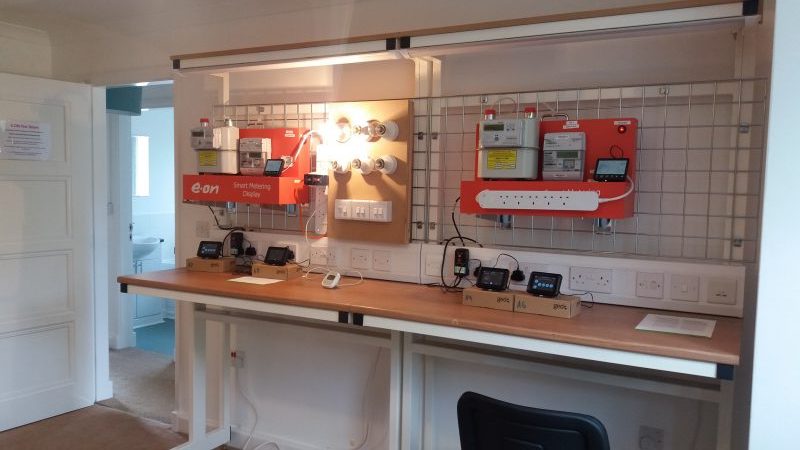 Assembly Bench Accessories
Typical accessories available on our electrical tables can include louvre panels or tool racks, lighting rails, tabletop electrical sockets (either individual or within trunking), Integral IT equipment mounting and storage.
Our bespoke electrical assembly bench systems and electrical production and repair lines include tool and part storage, bespoke process and test stations. In some cases, these have involved plumbing and drainage for water testing,
With in-depth experience in manufacturing for the electrical sector, Spaceguard is the ideal partner for the development, build and installation of your electric assembly bench systems.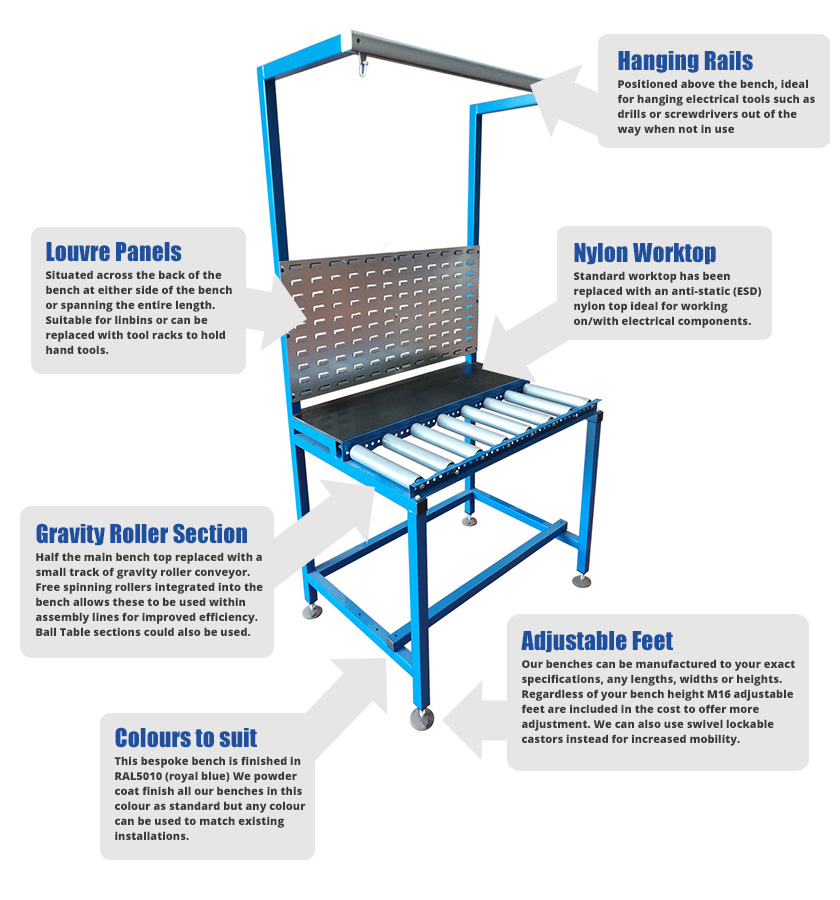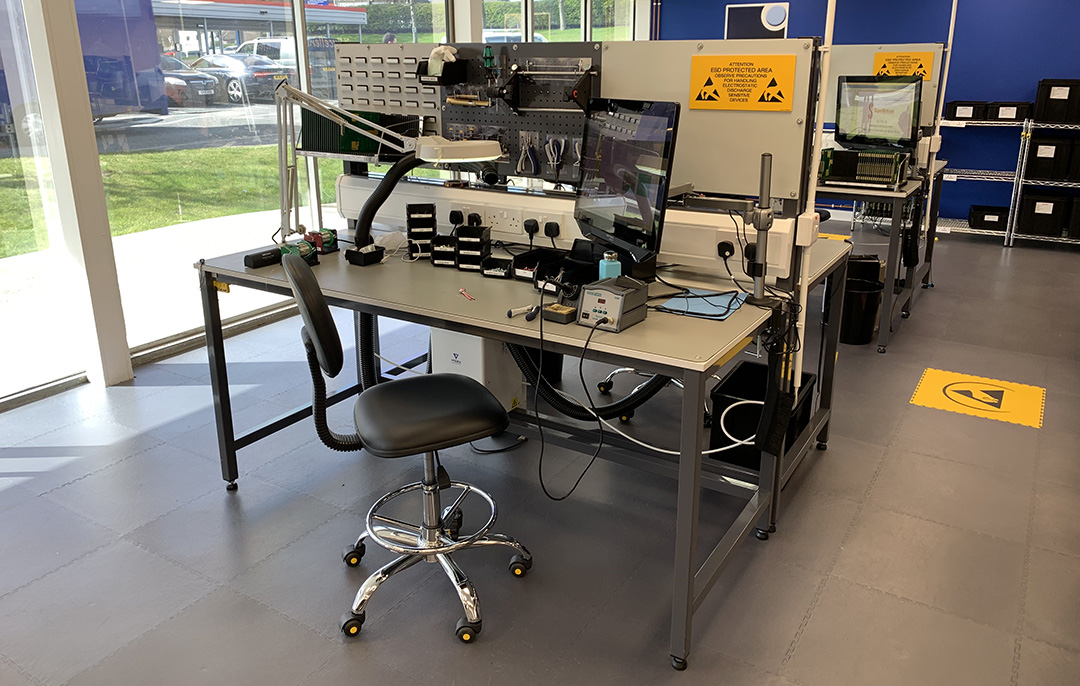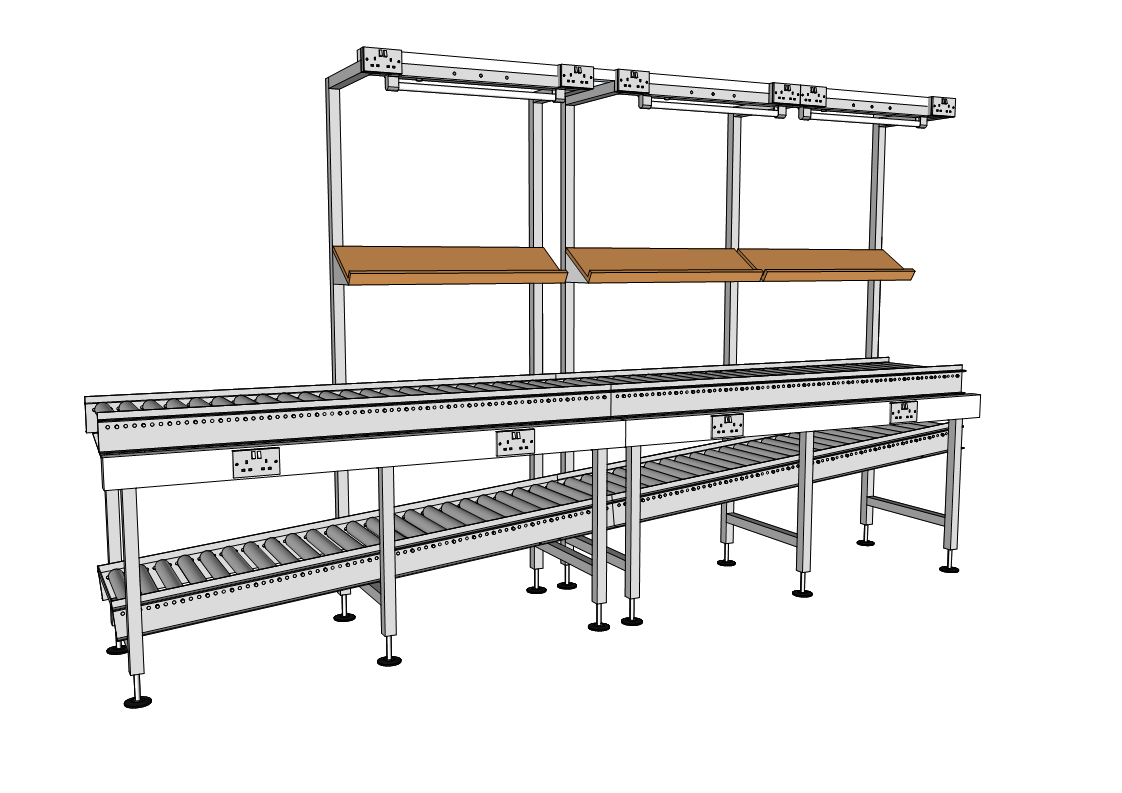 Contact Us For A Free Quotation