Electrical workbenches are used across a wide range of electronics industries including for panel building, mobile phone servicing, computer assembly, antenna assembly, and general electronics recycling and repair
Electrical workbenches can be manufactured to your specific specifications to accommodate all testing equipment and component storage.
Typical accessories for electrical tables include louvre panels or tool racks, lighting rails, electrical sockets & trunking, and integrated IT equipment, including monitor mounts and CPU storage.
We can also supply workbenches with alternative worktop finishes such as ESD Laminate, PVC, or Anti-Static Nylon.
Each workbench will arrive fully assembled, wired, and ready for immediate use.
Need Help? Contact us
Experienced UK Manufacturer
All products delivered fully assembled & ready to use
Wide range of options & accessories
Helpful sales & support teams
Electrical Workbenches available to Buy Online
ESD Workbenches & Equipment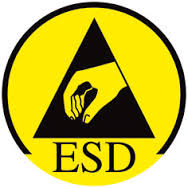 Along with standard electrical workbenches, we offer ESD products, including mats, workbench tops and earthing accessories to safeguard your products when working on electronic components and assemblies.
We also offer electrical workstations using anti-static PVC tops or conductive Nylon for the less critical areas.
We also manufacture assembly line equipment for manual assembly of electronic assemblies which include conductive roller or belt conveyors that can be built into benches.
Please visit our sister site Spaceguard for more information on ESD Workbenches and Equipment
Electrical Assembly Workstations
Electrical workbenches can be manufactured to suit electrical assembly applications or product assembly lines.
In these situations, we can manufacture runs of workbenches that fit alongside each other to create space-saving and well-organised assembly or testing areas.
These benches can incorporate conductive rollers or be designed to be situated alongside anti-static belt conveyors for manual assembly of electronic items, these conveyor lines transport parts and components to and from the working areas.
We have also developed test stations involving plumbing and drainage for water testing.
With a wealth of experience in building bespoke electrical production and repair lines, we are your ideal partner for the development, building, and installation of your electrical workbench systems.
Contact Us For A Free Quotation