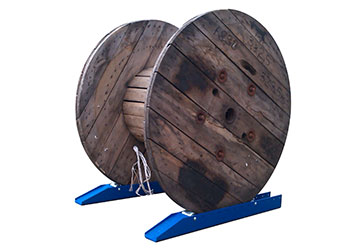 Normally next working day delivery Phone: 01482 363445 email:sales@spaceguard.co.uk
"Top seller " – Cable drum rollers and or cable dispensers.
Saving you time and effort they are the ideal labour saving device for cable installations, to which you will benefit from.
They will help you and your staff with decoiling and recoiling cable or wire during electrical installations.
Easy to use, once the drum is in position on the cable drum roller, the reel can be easily rotated allowing easy discharge of cable whilst keeping control of the wire.
For your benefit they are fitted with a ramp entry to ease the loading of the drum onto the rollers.
All cable drum rollers manufactured by Spaceguard are fitted with heavy duty rollers which can be adjusted within the unit to suit differing sizes of cable drum.
Buy Cable Drum Rollers Online
For more information on the product please click on the image

You may like to know what our customers are saying with their feedback "they saves hours of effort onsite"
For your benefit the different sizes of cables the cable drum rollers are manufactured in light, medium and heavy duty variations.
We also manufacture adjustable drum rollers for much larger drums which can support up to 1000kg drums. Cable Drum Rollers are normally available as next working day delivery.
Please see above to order online alternatively please contact our sales team on 01482 363445, or email : sales@spaceguard.co.uk
Specification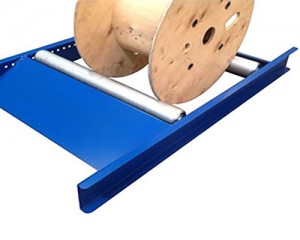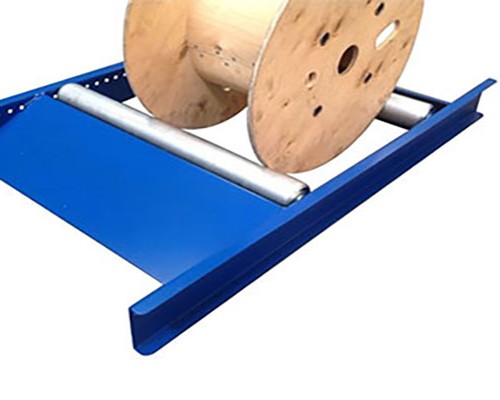 Frame Detail: Mild Steel
Frame Finish: Powder Coated – RAL5010 (Royal Blue)
Assembly Details: Assembled and ready to use
Load Rating: 3 versions supporting up to 80kg, 350kg or 1000kg