Bespoke packing benches manufactured by Spaceguard
Bespoke-tables and benches are essential for any business to thrive these days.  Getting the right fixtures from the start gives your business the right tools to succeed.
Designed to show improvements to reducing packing time, product damage, increase quality and packing consistency are all vital for businesses in today's market, as well as trying to stay ahead within the on-line retail boom.
A rapid increase in online sales are causing businesses to look at their distribution technique and seeing on how they can improve and quickly. Spaceguard has over a decade of experience manufacturing robust and bespoke-tables. Throughout this time we have supplied products to most sectors, including industrial manufacturing, engineering, automotive, electronics, packing, educational and e-commerce.
All our products are supplied fully welded and finished in epoxy powder coating and comes ready for use. Ultimately with so many options for additional storage, electrics and IT the choices are endless.
Spaceguard always aims to deliver bespoke packing benches delivering overall solutions.  On the whole Spaceguard is your ideal manufacturer.
For all enquiries please contact our sales team
Phone: 01482 363445
Email: sales@spaceguard.co.uk
From concept to implementation, Spaceguard is the ideal partner for packing and assembly cell improvements
Bespoke packing bench.
Here is a great example of a customer site sketch of concept requirements, to which we were able to design in house a 3D modelling drawing prior to production which is the ideal method to ensure the concept is suitable.
And as shown above the end product.  The bespoke-table.
This unique table includes, stainless steel top (other tops are available), vertical dividers, shelving, double sockets and trunking, together with a cutout for access to lower storage / bin, a rail holder, top led light, and additionally a pc monitor holder.
Comparatively this bespoke packing table is a fantastic example of the outstanding workmanship by Spaceguard
In this next example this packing table was designed for a leading distributor of Industrial Pneumatic Power Tools.  Manufactured by Spaceguard and finished with a Birch plywood top, back steel paneling, steel drawers and bench mounted angled trunking, complete with sockets.
An impressive design that certainly looks amazing, and indeed functional and more importantly our customer is highly pleased with them.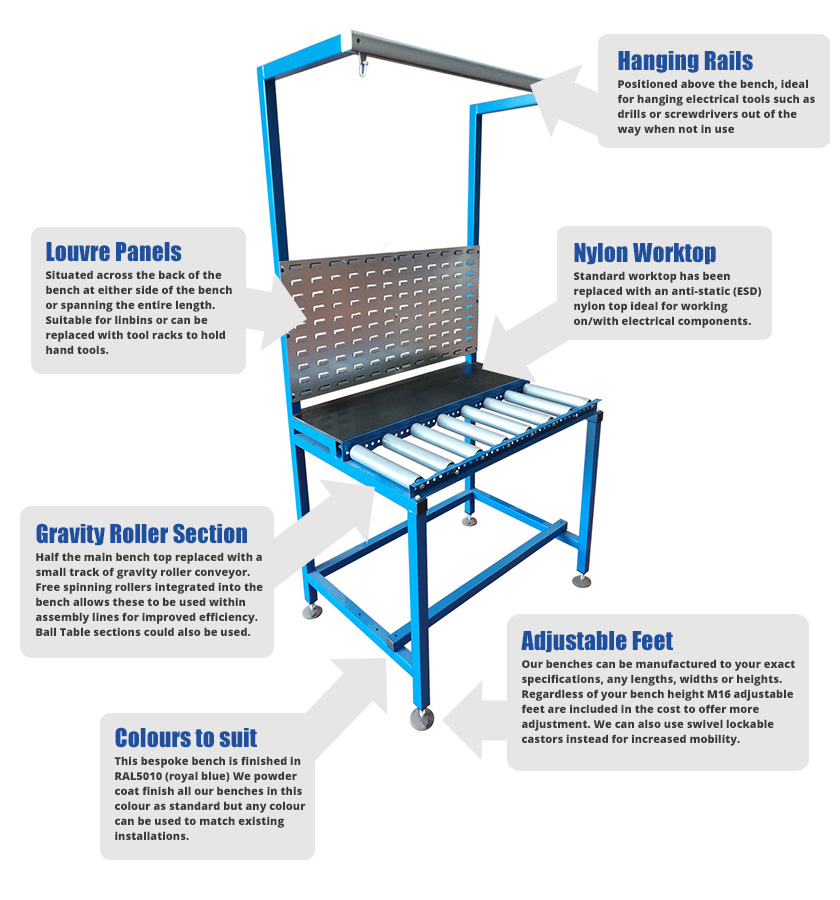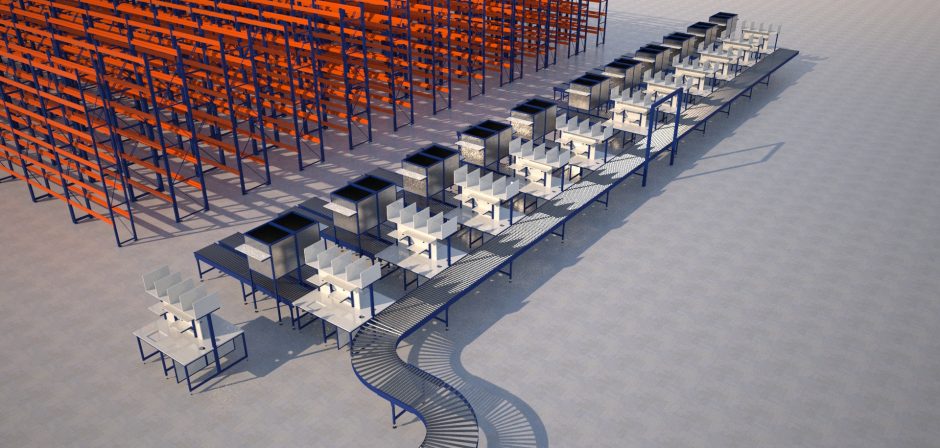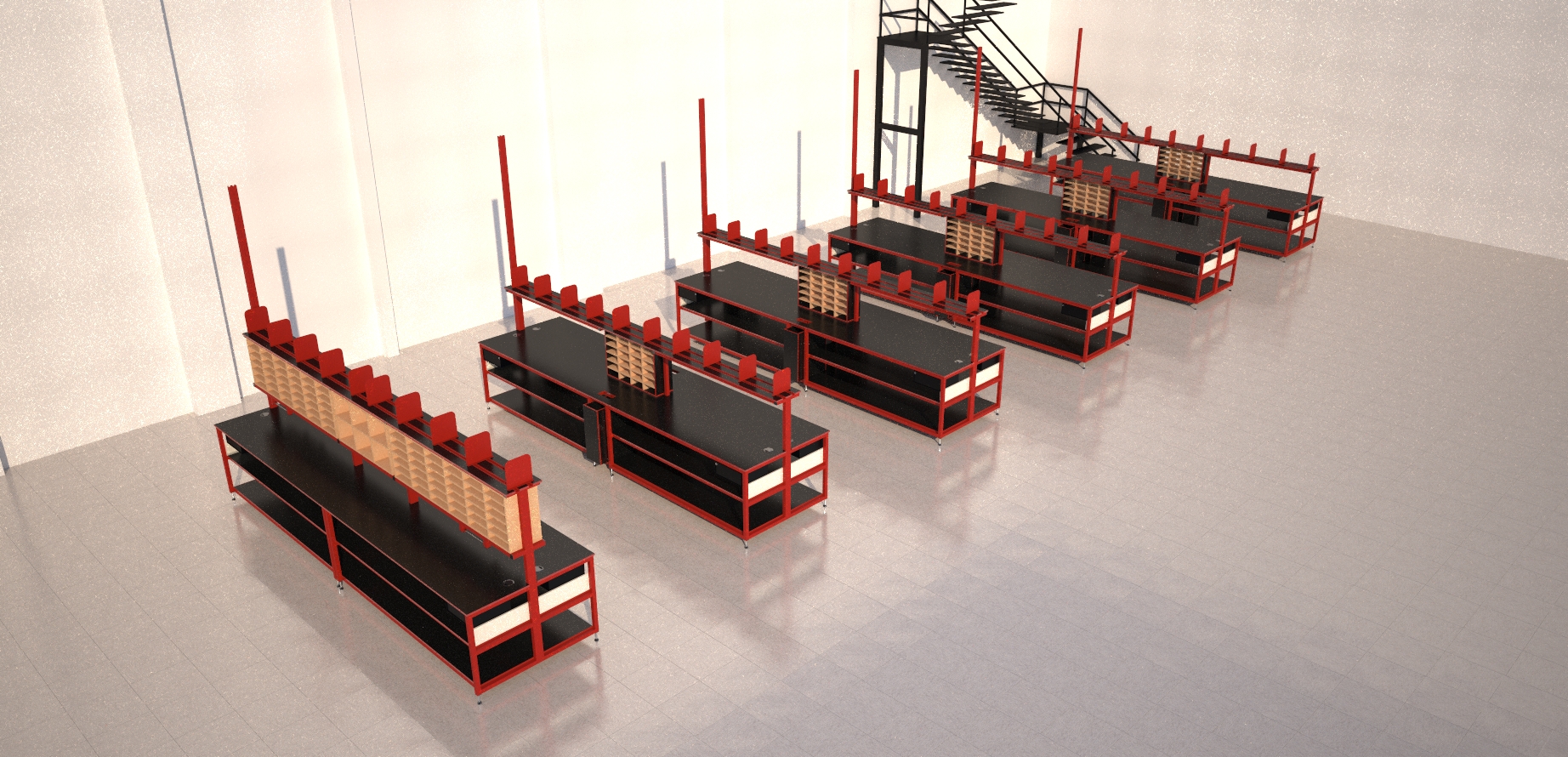 Spaceguard are an ideal partner to manufacture robust fully assembled ready for work packing benches and stations to your specifications. Including product automation products such as belt and roller conveyors, all from our UK based manufacturing site.