We manufacture a range of adjustable height workbenches ideal for applications where height adjustment is required.
These height-adjustable tables are suitable for assembly and testing, educational uses, packing workstations and for multi using of worktables.
Our height-adjustable workbenches are robust and built to last, with a range including manually adjustable with tools and pins, through to winding handle or electrically operated.
Height adjustable benches are deal for a wide range of uses from simple ergonomic workstations to fully lean process applications.
Need Help? Contact us
Experienced UK Manufacturer
All products delivered fully assembled & ready to use
Wide range of options & accessories
Helpful sales & support teams
Types of Height Adjustment available for your workbench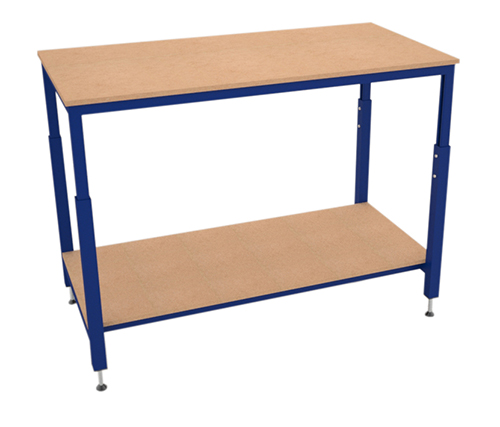 Manually Height Adjustable Workbenches
Manually height-adjustable benches use a pin method for height adjustment
With the simple pin adjustment, the table is easy to configure to the correct height though it usually requires more than one person to assist in lifting the table and holding it in place whilst the pins are slotted in.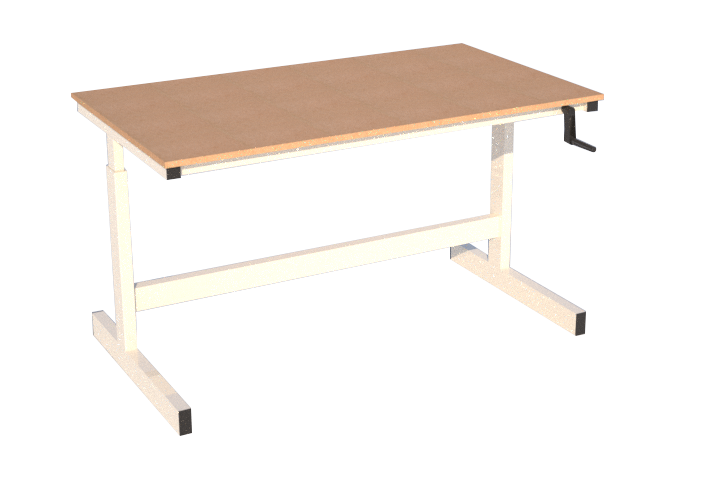 Mechanically Height Adjustable Workbenches
Mechanically height-adjustable workbenches can be adjusted by simply turning a handle
These units are ideal for applications that require multiple heights or where multiple operators have different height requirements.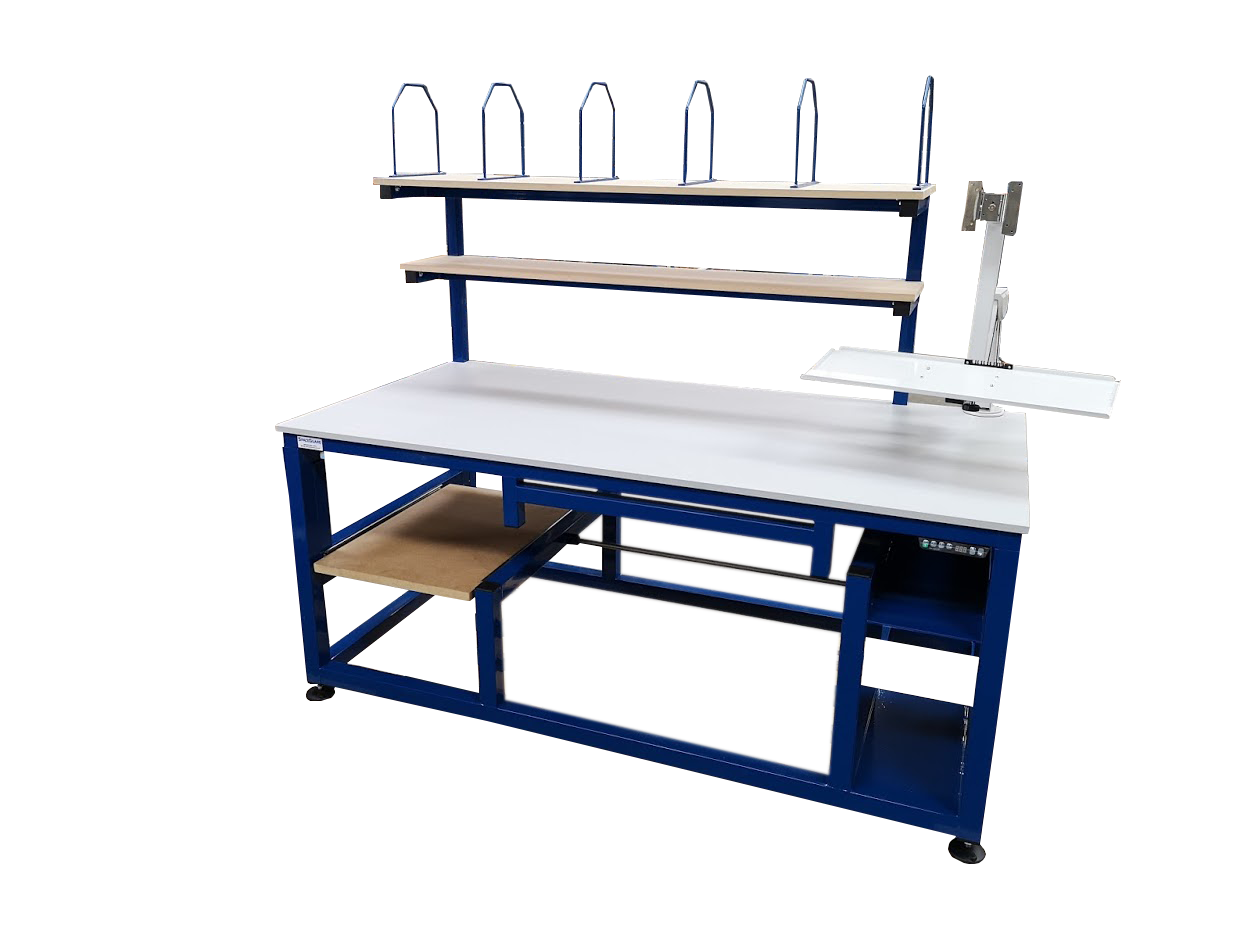 Electrically Height Adjustable Workbenches
Change your workbench height at the press of a button
The electrical height adjustable workbench is great for applications that involve both standing and sitting.
These are adjusted by simply pressing a button, and there are also options to save height presets for multiple users.
Contact Us For A Free Quotation