Packing solutions for e-commerce
This area of the business is particularly important to Spaceguard. Having worked with a number of online retailers on both benches and packing and and despatch systems. We fully understand the requirement of a presentable package and undamaged products to reach your customer.
Specifically the ecommerce sector require carrier ready packed product complete with labels etc. The ecommerce sector is highly unpredictable with peaks and troughs in volumes, which is why we offer a tailored service to this sector. Good ergonomic Ecommerce packing bench design is of the utmost importance as the product has to be packed within the shortest possible time to the highest possible standard.
One of the services we offer is to attend site and assess your individual needs and were necessary monitor on site or remotely and conduct time and motion studies, look at methods used and products packed along with the IT requirements, working with you to ensure the ecommerce packing benches or packing systems are as good and as flexible as they possibly can be.
Along with the manufacture of ecommerce packing benches Spaceguard manufactures and supplies conveyor systems, robust shelving, first in first out carton roller storage racks, and conveyors which were necessary can be built into the benches.
For all enquiries please contact our sales team
Phone: 01482 363445
Email: sales@spaceguard.co.uk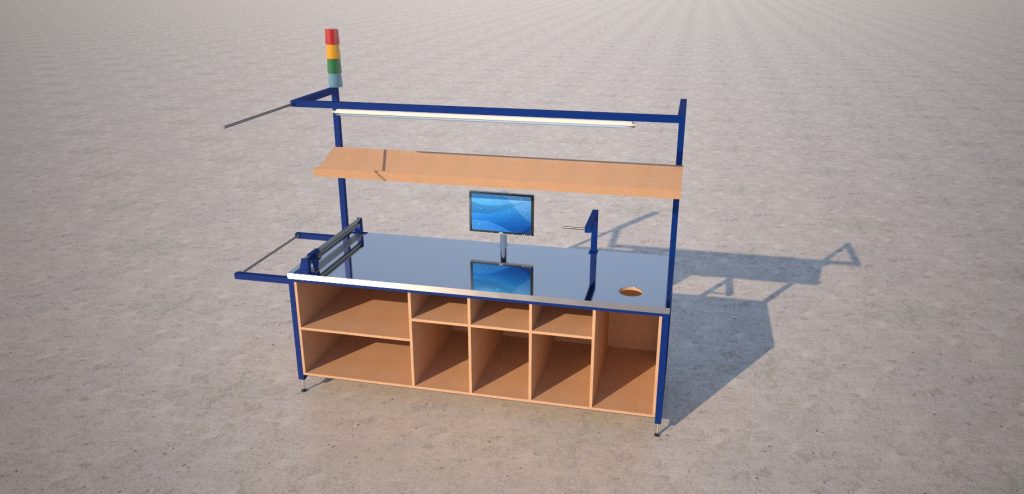 Spaceguard are an ideal partner to manufacture robust fully assembled ready for work packing benches and stations to your specifications. Including product automation products such as belt and roller conveyors, all from our UK based manufacturing site.