Working closely with our customer who is a leading UK provider of Electronic Manufacturing Services (EMS), bespoke Filtered Connectors and world beating OEM solutions to the Building Controls, Automation and HVAC market, we were able to provide them with ESD benches.
ESD Bench dimensions: -1800mm x 750mm x 900mm
Welding in mild steel square hollow section finished with epoxy powder coated dark grey RAL 7015 and finished with laminate work surfaces, supplied complete with ESD mats & kits.
Our customer also requested additional features of a louvre panel & peg board, fully wired bench trunking complete with 3 double sockets, full ESD kit consisting of wristband, ground cord, warning sign, and earth bonding point bar & plug complete with free delivery our customer was over the moon with the finished product.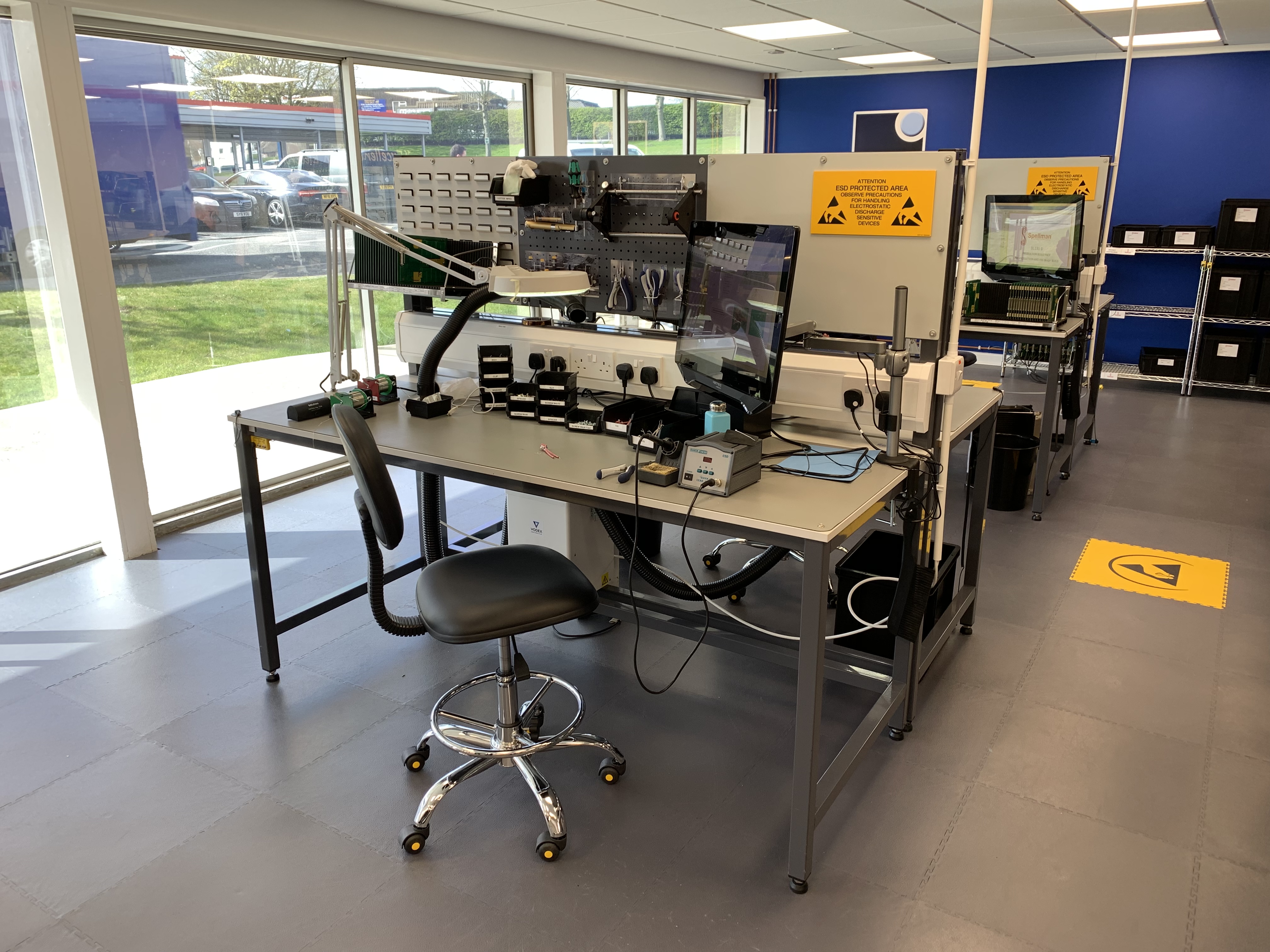 For further details or a comparison quote please contact 01482 363445, sales@spaceguard.co.uk