Rotary accumulation tables are normally positioned at the end of a process line to give additional packing time as required. They are ideal for use within the food industry or within pack houses. 
We manufacture some of the best value rotary tables in the UK, this proven product can be found in use within the supply chain of the major supermarket packhouses.
The main structure of the rotary table is manufactured from grade 304 stainless steel and the top from food-grade nylon. Stainless steel tops are also available.
From a single packing table to full assembly cell layouts, our assembly bench and automation products are reliable, aesthetically pleasing and designed to be reliable, maintenance-free and cost-effective.
The rotary packing table heights are set to suit your requirements. If you require special cutouts and guides please contact our sales team.
Need Help? Contact us
Experienced UK Manufacturer
All products delivered fully assembled & ready to use
Wide range of options & accessories
Helpful sales & support teams
Rotary Tables are ideal for use within pack houses
In this video, you can see a previous installation we have completed with our modular conveyor transporting packs of tomatoes over to our standard rotary table.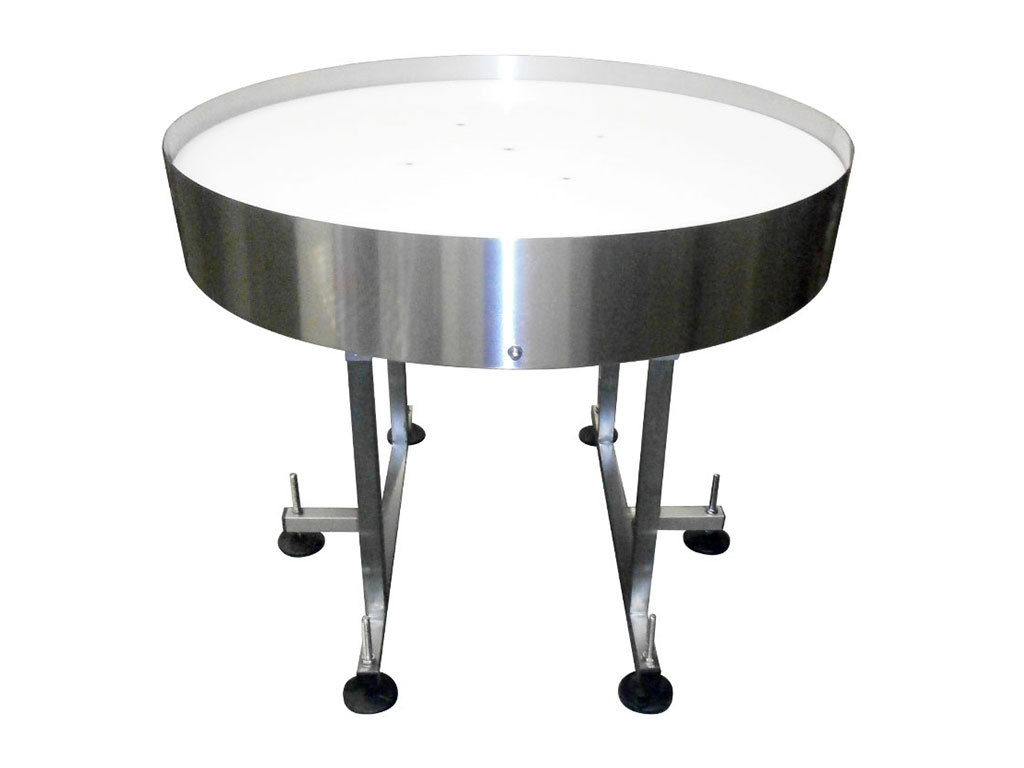 Ball transfer tables are ideal for product moving and for loading or feeding machines
800mm to 1500mm diameter available to buy online
Hygienic stainless steel frame with nylon top
Range of electrical control options
Contact us for further customisation options including cutouts and guides
Contact us today to order fully bespoke rotary tables
Examples of Rotary Tables we have previously manufactured
Contact Us For A Free Quotation