We supply a wide range of gravity roller conveyors to suit a variety of applications, from small bridging gravity conveyors, to complete process assembly lines with benches, tooling and lifts.
Gravity conveyors are available on a quick delivery as stand-alone units or can be supplied with all electrical sockets and equipment for the assembly and packing process.
We also manufacture powered roller conveyors, both lineshaft and 24V varieties.
Our range includes small-diameter rollers for lightweight applications to heavy-duty gravity conveyors, for where a more robust solution is required.
To find out more about your roller options visit our Spaceguard Conveyors site.
Need Help? Contact us
Experienced UK Manufacturer
All products delivered fully assembled & ready to use
Wide range of options & accessories
Helpful sales & support teams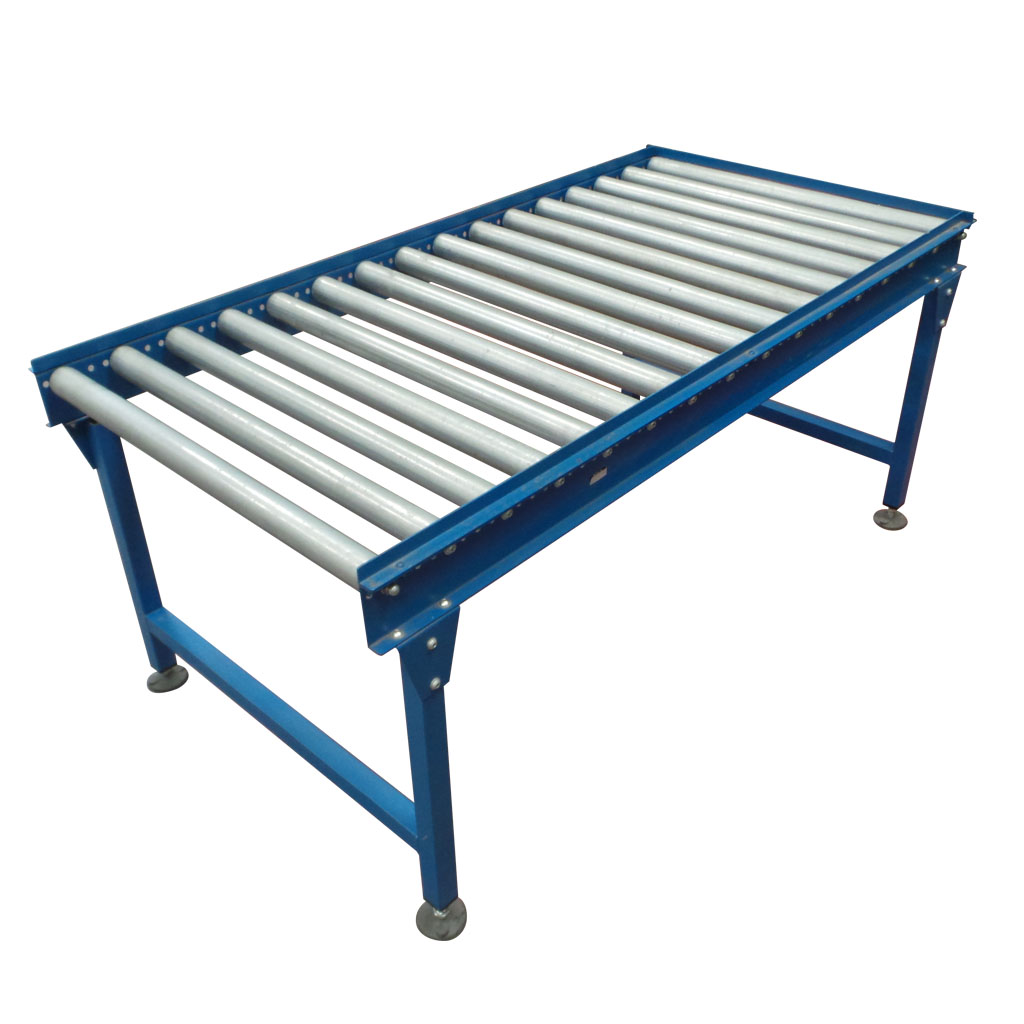 Gravity Roller Conveyor (600mm width)
Gravity roller conveyors manufactured in the UK
Choice of roller pitch (space between rollers)
Powder-coated steel frame
Zinc plated mild steel rollers.
Contact us today to order fully bespoke gravity roller conveyors
To order a roller conveyor please contact our helpful sales team.
Each conveyor is made to order to suit your specification, this means there is a lead time of approximately 1-4 weeks depending on the size or complexity of your conveyor design.
We will require the following information
Roller conveyor type (gravity/powered)
Roller type & dimensions
Roller Pitch
Frame type & dimensions
Details on intended use/application
Please contact sales with your questions, or visit our Spaceguard gravity conveyors page for more examples of what we have manufactured for our customers.
Frequently Asked Questions
Contact Us For A Free Quotation