Over conveyor workstations manufactured in the UK by Spaceguard.
Fitting over a gravity roller conveyor. The over conveyor workstation changes simple transport, into beneficial assembly, packing or testing space.
Designed to provide access to tools, equipment or packing materials. Without obstructing impeding the transport stream. Turning a simple gravity roller conveyor, into a fully functioning assembly or process line.
Enhances any transport operation. Where workstations are utilized by permitting simple, ergonomic access to the transport line without consuming floor room
The Conveyor workstation fit directly over any new or existing, belt conveyor or gravity roller conveyor. Designed to suit the specific operation carried out. With storage and information for the operator, giving workers better ergonomic position. Business owners receive higher productivity with minimal investment. Conveyor workstations provide, organization and workflow to your product or packing line. Whilst maximizing floor space increasing productivity. Improve facility aesthetics. Simply "they reduce the time and errors in processing orders.
A Conveyor workstation manufactured by spaceguard will bring increases in productivity
For all enquiries please contact our sales team
Phone: 01482 363445
Email: sales@spaceguard.co.uk
Packing conveyor workstation
Can include packing material storage both under and over conveyor. Packaging roll cutters are a good way to improve safety in the packing area. IT equipment including label printers. Barcode reader mounting.
Assembly conveyor workstation
Can include parts storage, additional work space. Overhead mounted tool rails, IT equipment, equipment shadow boards or tool peg boards. over conveyor assembly workstations are designed to suit your process.
Spaceguard are an ideal partner to manufacture robust fully assembled ready for work packing benches and stations to your specifications. Including product automation products such as belt and roller conveyors, all from our UK based manufacturing site.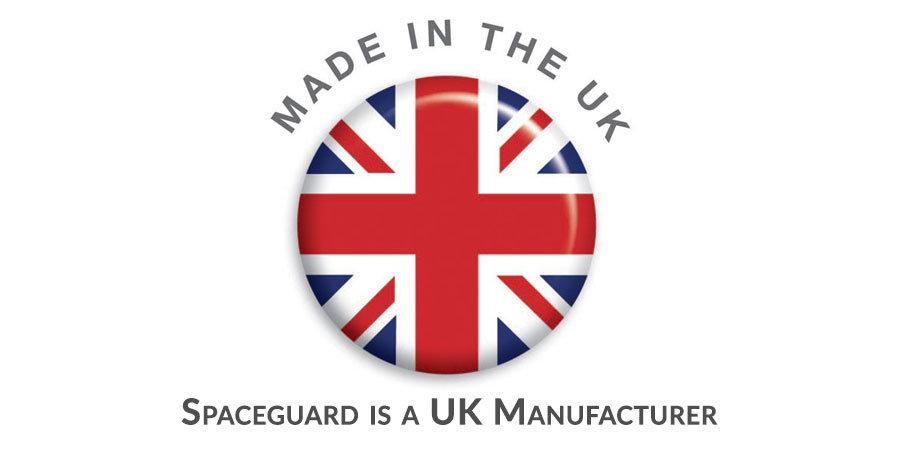 Turning wasted space over your conveyors into productive packing, assembly, or testing workstations
The conveyor packing workstation "Cantilevers" over the top of a conveyor and provides access to materials and equipment, without effecting product flow
Improves most conveyor operations where workstations are used by allowing easy, ergonomic workstation access to the conveyor without taking floor space
Great for areas were space is at a premium
This is a fully bespoke product and can be fitted with packing, assembly and IT accessories
For all enquiries please contact our sales team
Phone: 01482 363445
Email: sales@spaceguard.co.uk
Workstation Specifications & Options
Components can be added to suit your application
Other components are available for additional storage requirements
Fully welded construction
Supplied fully assembled ready for work
the conveyor packing workstation fits directly over your conveyor, providing the operator exactly what's needed-, a computer, a workstation flat surface, rolls of wrapping materials, boxes, tools, parts--exactly where it's needed. They help your operations organize product flow, maximize floor space, stimulate organization, boost productivity, raise worker morale, and improve facility aesthetics.
Great bespoke product to improve packing and assembly productivity