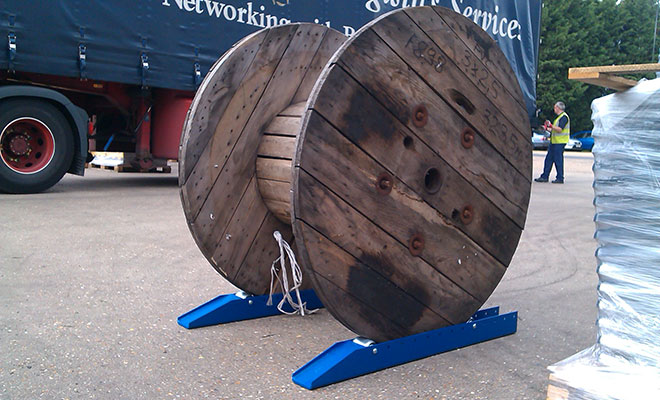 This robust heavy duty adjustable cable drum roller set (also known as a wire drum roller) is ideal for decoiling and recoiling various cables during installations.
This labour saving product is manufactured from heavy duty fabricated painted mild steel and uses heavy duty rollers (which are also adjustable) to ensure any size drum should fit.
Ramp entry and exit eases the loading and unloading of drums onto the rollers themselves.
A highly sought after product, these fly off our shelves, so be quick to place your order.
For all enquiries please contact us
Phone: 01482 363445
Email: sales@spaceguard.co.uk