Thank you from Spaceguard Ltd
Thank you for researching and buying from Spaceguard Ltd, from Neil, Mandy, Ian, John, Ellie & Nicola along with our fabulous and dedicated team of people.
Together we really do appreciate your custom.
Why buy from Spaceguard ?
We pride ourselves on producing hand made bespoke packing tables, and packing benches.
In addition our packing benches and packing tables fit into any belt or gravity conveyor system.
Similarly we can re-design your process line, update with new packing benches linking into conveyors to suit your products.
With the year 2020 and Covid-19 throwing just about all companies into disarray.  Now more than ever do businesses need to invest into their production lines, packing benches, work benches and conveyors.
Full installation service
This unique and fantastic video showcases, installation, customer service, productivity and creativity from both companies.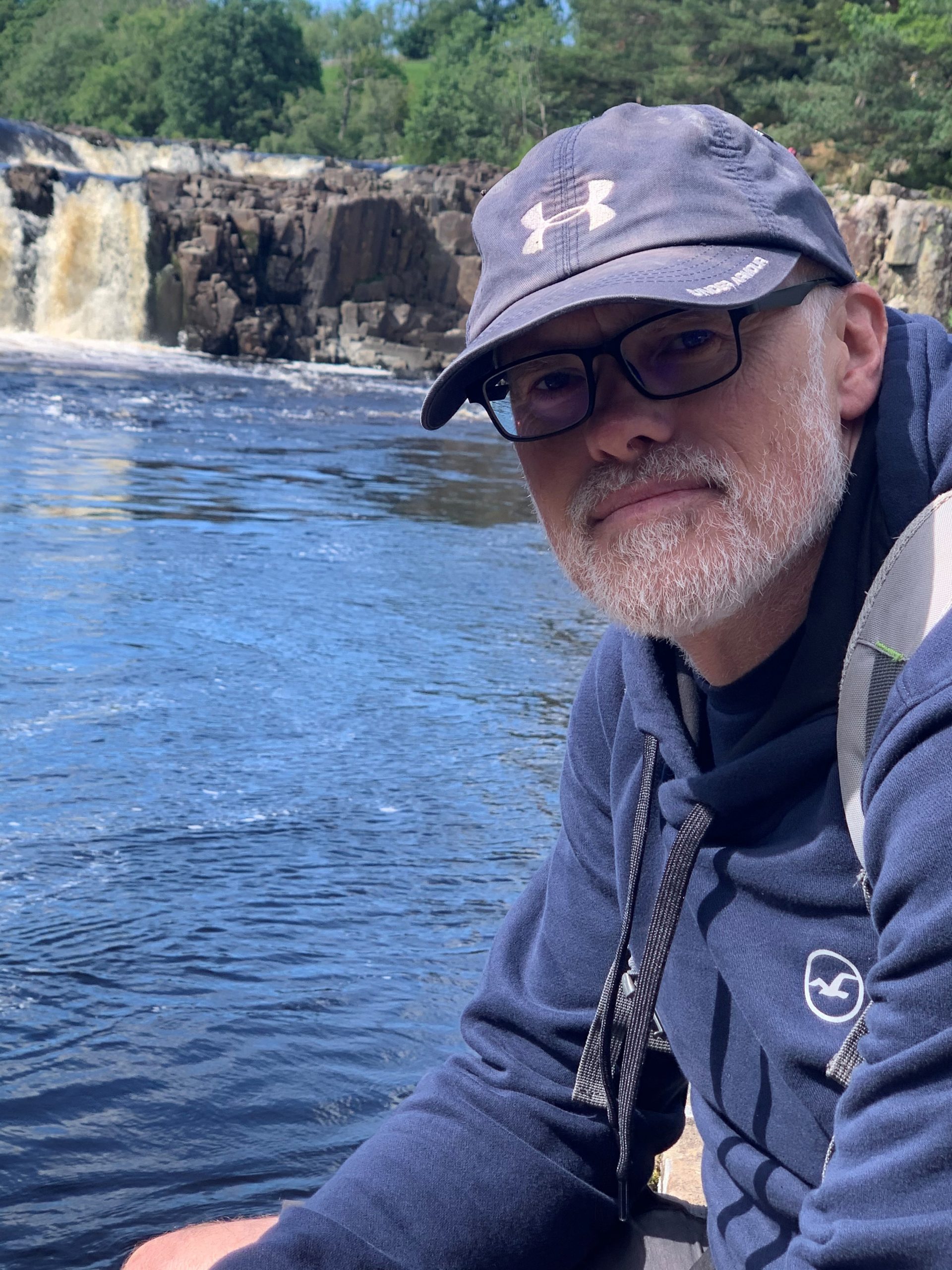 Leading the way at Spaceguard is Neil Ellerby, our time served engineer and Managing Director.
Neil has been in the conveyor industry for most of his working life.
Starting his journey as an apprentice at Logan Fenamec  and is now leading his team here at Spaceguard Ltd.
Neil's reputation has vastly grown within the industry.  Assisting with streamlining the production & distribution systems of any company and is highly sought after and highly respected within the industry.
When Neil isn't working he will always be found near water. His passions in life is whitewater kayaking, open swimming, surfing, kiting, sailing, not to mention the skateboarding and cycling.
Our design team. 
Lead by John, who joined our company within the wed design department.   Then found his unique gift in designing and drawing our packing benches and work benches.
Together with the sales team he manages and incorporates the design ideas from customers, also corresponding to our production staff.
Of course by providing our customers with unique and individual render drawings of their products, process & assembly ideas which make us stand out to our competitors.
Have a look below for the reviews and feedback from a few of our customers.
All our packing benches and work benches are hand made to order to your specifications.
We pride ourselves on our quality and customer service.
Sales Team
Our sales team is as unique as Ellie is herself.  Leading our sales team is of course Ellie.  Most of you will have contact with Ellie, who is highly regarded and well liked with all our customers and suppliers alike.
With more than 10 years experience within this industry Ellie has a huge bank of knowledge to assist in any design ideas.  As a matter of fact Ellie has designed quite a few layouts for our customers.
With this in mind, Ellie will ask for as much information as possible.  Be patient and be kind.  The more information we have, the easier it is to help you.
The information required would be : - Your products. Dimension.  Space.  Accessibility.
With the intention of being able to offer you the best possible options to assist with streamlining your business.
Packing benches and work benches come in all shapes and sizes.  Various colours are available.  This year we have seen a huge rise in anthracite Grey.  And the Cutting Tables look fabulous in black.
Our conveyors come in standard Blue Ral 5010.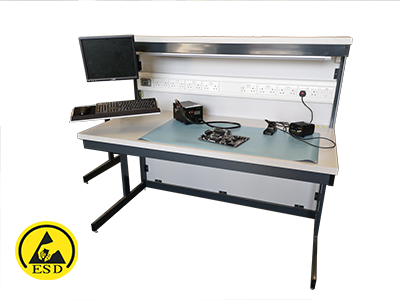 We have worked with Nexperia for a few years now.  Providing ESD work benches and lab benches individually designed to their specifications. Nexperia is a company who manufactures semiconductors in Greater Manchester and here is an excerpt from their email.
Hi Ellie,

That's great news, thanks for the update.

Thanks for an outstanding service as usual and I hope to be dealing with you again in the near future.

Kind Regards
Spen

Moving into a new custom built facility we used Spaceguard to fit out the entire building, what attracted me to them was the flexibility and custom build / design features that they deliver.

Working with their team was easy and smooth and they were able to take our ideas and expand on them to provide a fantastic bespoke solution to all our requirements.

Communications with the onsite and office teams at Spaceguard was always efficient and we are incredibly happy with their service and product.
Pii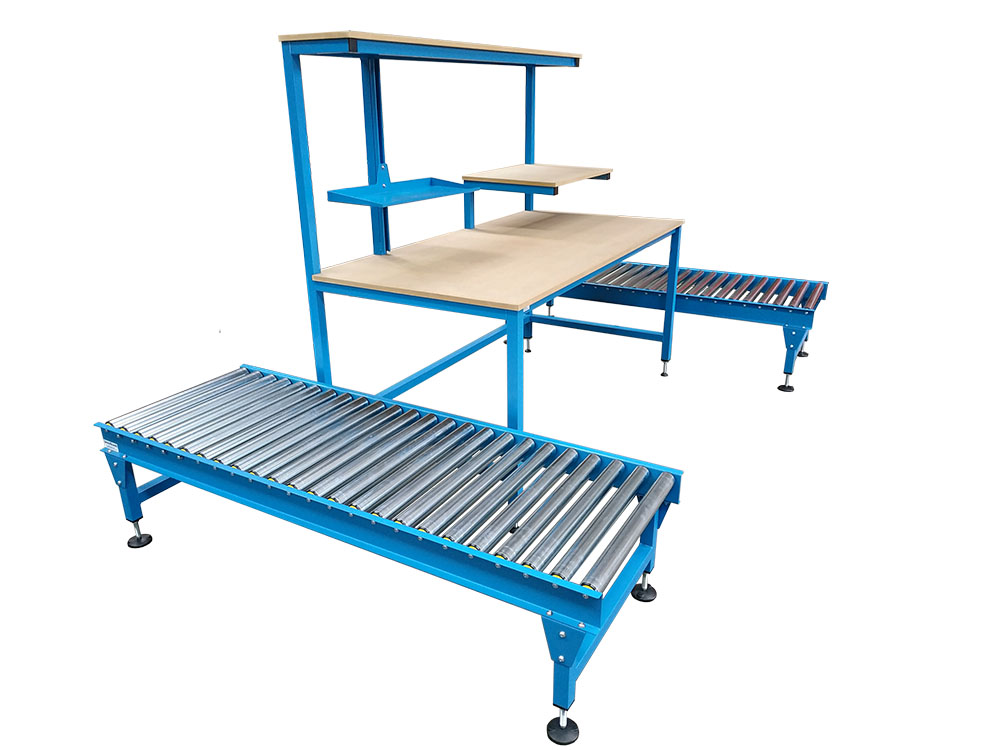 Once again thank you for your friendly and professional service. The benches (as we expected) are superb and will be a great addition to our warehouse. Should we require any further equipment you will be our first port of call.
IG Group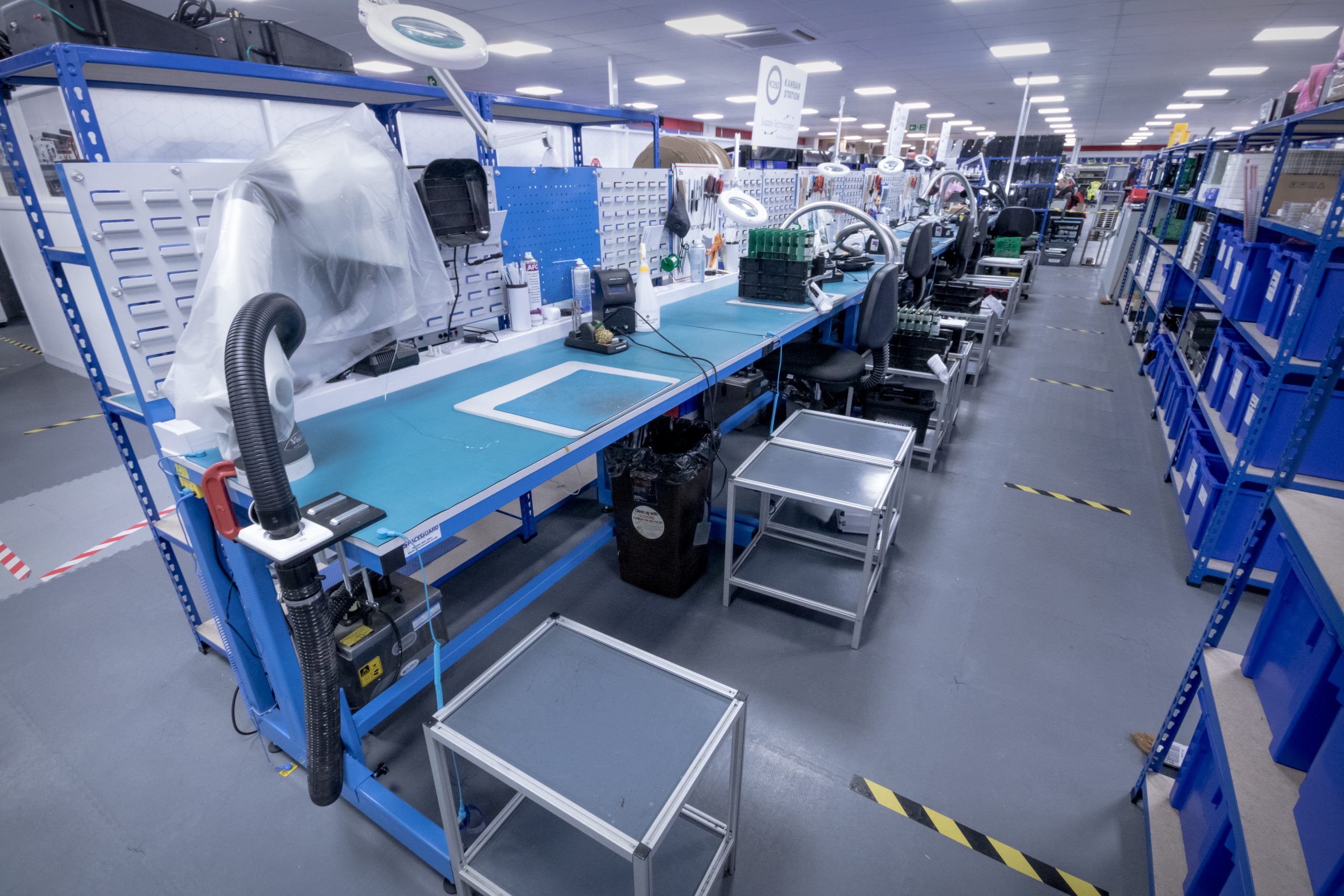 We were looking for a manufacturing business that could supply us with a huge amount of workplace work stations. Spaceguard came to the rescue to give us a bespoke workstation.
Great design team, great pricing and delivery schedule & customer service second to none.
Seaward
Based in Yorkshire.  Kingston-upon-Hull.
We are a family run business employing local people. The majority of our team have been with us from the start of our journey. To whom we are really grateful for their dedication and loyalty.
In addition we work closely with Hull College to offer recruitment through the Apprenticeship scheme to support and encourage the learners through their journey. Furthermore we offer work experience placements so students get a real hands on approach to their studies.
Together we can help young people in their journeys and give them a fighting chance in this ever changing and unpredictable world. 2020 has seen a high rise in unemployment and now, more so than ever, do young people need opportunities for employment.
On line retail is the new shopping.
It is no surprise to hear that the high street has struggled this year.  Unfortunately many high street stores have closed their doors, some for good.  And in the light of the Covid-19  restrictions, so many companies are now having to restructure their business models for on-line retail and despatch.  And fast.
The business race for survival is on.  Adaption is a necessity.
Stay at home is the message given to everyone by the government.  Thus sparking The stay at home shopper.
An savy on line shoppers are now able to order many options, different sizes, different colours etc, safe in the knowledge that they can return any item for a full refund.  The on-line retailer has to be prepared and equipped to handle these massive demands.
Staying ahead of your competitors is hugely important and needs some serious consideration.  Investment into streamlining your production system is crucial.
New belt conveyors.  Will reduce man handling, reduce damage and speed up dispatching.  Belt conveyors can carry various sizes of products making them more versatile than gravity conveyors.
Link your conveyors to your packing benches and speed up productivity.
To stay ahead in the e-commerce world more and more businesses are having to invest in their production systems.
Charity work
Proud to support local charities including:
The Salvation Army.
Local Food Banks.
Breast of Friends
The RNLI