Design, manufacture and installation of warehouse packing Line for a leading distributor of Parts, Accessories and Clothing to the UK and Irish cycling markets. They represent over 50 world-class brands whose products are chosen, trusted and tested by Olympic Champions, World Champions and leading athletes across each discipline of our sport. They also design and develop the UK's best-selling cycling apparel brand, Altura.
As experts in multi brand distribution, our customer provides market expertise and improved efficiency within the value chain to benefit their brands, customers and consumers.
To assist in their future we provided our customer with lean process bespoke warehouse packing benches and Roller conveyors systems.
The dimension of the packing benches are 2000mm x 1600mm x 860mm (+/-50mm)
Welded in mild steel square hollow section finished with epoxy powder coated in Blue Ral 5010, finished with 18mm lacquered MDF top complete with 2 x holes for inbuilt waste bins. Upper and lower shelving with dividers for packaging. Fully wired electrical and data. Additional shelving for mount of label printers and packaging consumables. Along with built in weighing scales.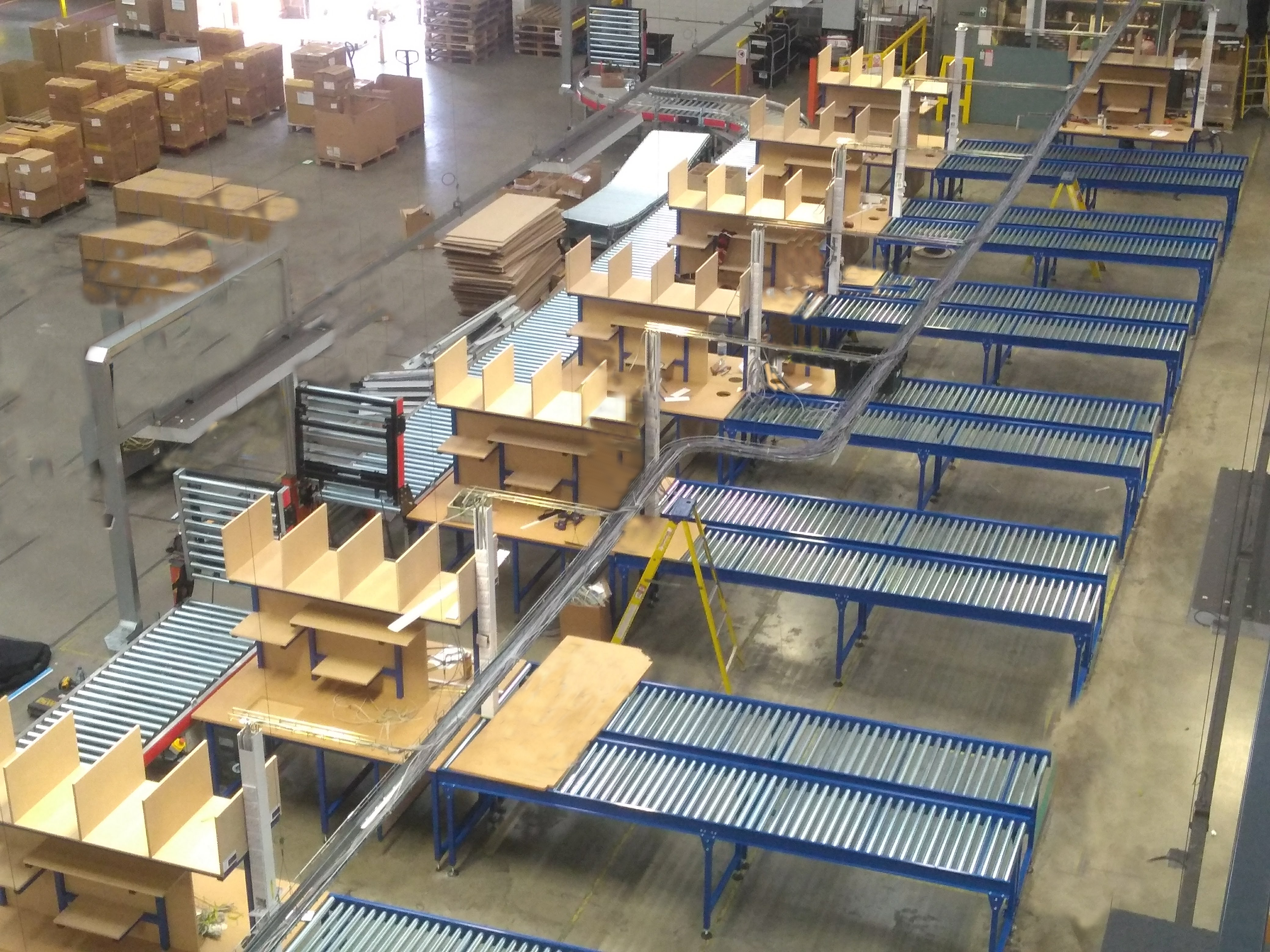 Infeed Roller Conveyors
Conveyor dimensions : – 4000mm declining roller conveyors. From 1050mm declining to 860mm complete with end stops and allowing a max load of 50kg per tote.
Delivery & Installation carried out over a weekend not to effect production.